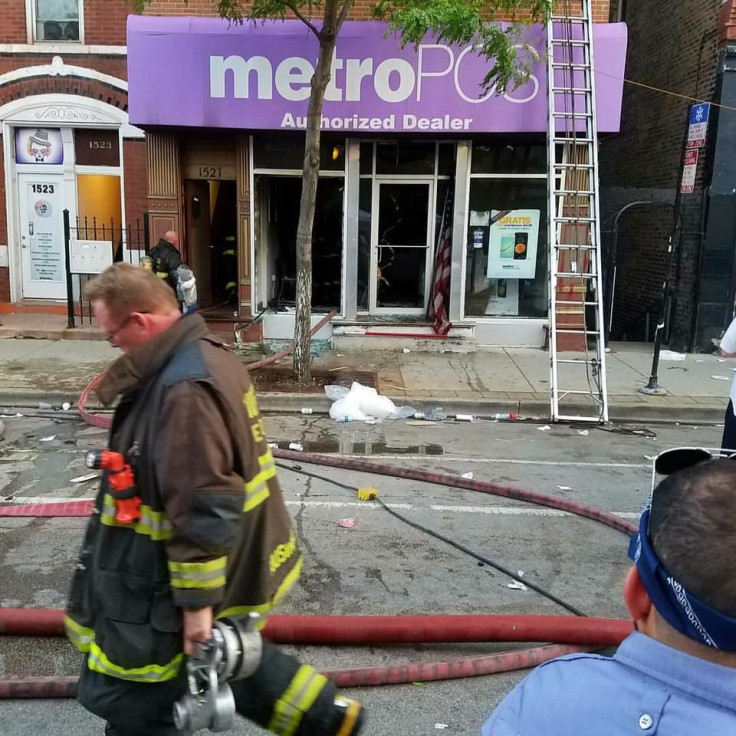 A man is in custody after he set himself and a store on fire in a neighboorhood of Chicago during the Mole de Mayo street festival. The 33-year-old man set himself on fire as well as a small-chain electronics store, according to Chicago Fire Commander Walter Schroeder. Two police officers were also injured during the commotion, though their injuries were not considered life-threatening.
A 34-year-old eyewitness, Letricia Sandoval, told the Chicago Tribune she was working at a drinks stand at the street festival. Her daughter said she saw a man in his underwear, wearing only an American flag, throw a rock into the Metro PCS store, set the store on fire and running away.
Sandoval had been checking on her children nearby and saw the smoke when she went outside. "She [my daughter] told me to call 911," Sandoval said. "Stuff like that never happens around here," she told the Chicago Tribune.
The man was taken to Stroger Hospital, where his condition was stabilized. He faces pending arson charges. Police are still unclear whether he had intended to set himself on fire, and the reason why. The festival was shut down about half an hour before it was scheduled to close due to the incident, festival officials said. Police helped attendees evacuate without incident.
The electronics store sustained extensive damage before the fire was finally put out. Sunday (29 May) was the last day of the festival, which featured food vendors and entertainment. The seventh annual Mexican-themed street festival has been held each year since 2010 and is held in the historic Chicago neighbourhood of Pilsen. It invites local chefs and restaurants to showcase their version of the Mexican staple food, mole.