Michelle Gregg, the mother of the three-year-old who was dragged around by a silverback gorilla has answered her critics on Facebook, explaining that accidents happen. She faced criticism from animal rights campaigners and social media users who say she should have kept a closer watch on her son.
The 17-year-old animal named Harambe was shot dead by zoo staff, who feared for the boy's life after he was pulled around by the 400lb (180kg) gorilla. On Facebook, Gregg said: "For those of you that have seen the news or been on social media that was my son that fell in the gorilla exhibit at the zoo. God protected my child until the authorities were able to get to him.
"My son is safe and was able to walk away with a concussion and a few scrapes... no broken bones or internal injuries.
"As a society we are quick to judge how a parent could take their eyes off of their child and if anyone knows me I keep a tight watch on my kids. Accidents happen but I am thankful that the right people were in the right place today."
So far, nearly 100,000 supporters have signed up to a campaign on Change.orgcalling for the parents to be investigated after the child fell up to 12 feet into the enclosure. The petition reads: "This beautiful gorilla lost his life because the boy's parents did not keep a closer watch on the child. We the undersigned believe that the child would not have been able to enter the enclosure under proper parental supervision."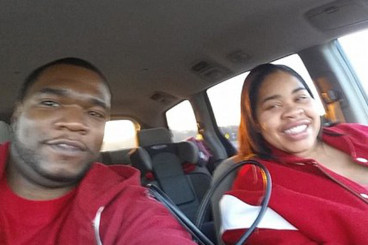 Police are deciding whether to charge the parents with child neglect. Eyewitness Brittany Nicely of Dayton was visiting Gorilla World on Saturday 29 May when the incident happened. "Out of the corner of my eye, I saw the little boy in the bushes past the little fence area. I tried to grab for him. I started yelling at him to come back," Nicely told Cincinnatti.com.
"Everybody started screaming and going crazy," she said. "It happened so fast."
The area was then evacuated by zoo staff. "About four or five minutes later we heard the gunshot," she said. "We were pretty distraught. All the kids were crying."
Another eyewitness, Deidre Lykins, defended Gregg, the boy's mother. She wrote on Facebook: "This was an open exhibit! Which means the only thing separating you from the gorillas, is a 15 ish foot drop and a moat and some bushes! This mother was not negligent and the zoo did an awesome job handling the situation! Especially since that had never happened before! Thankful for the zoo and their attempts and my thoughts and prayers goes out to this boy, his mother and his family."
A statue outside the temporarily closed Gorilla World has become a memorial to the dead gorilla on Sunday 29 May. Visitors and well-wishers left cards and flowers for Harambe.