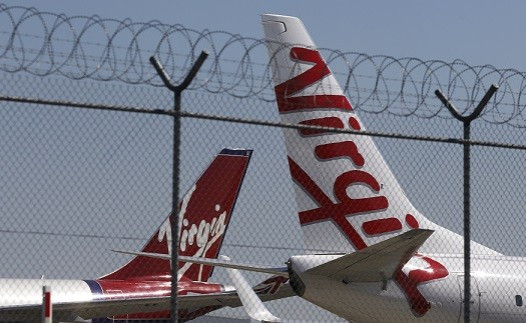 An air passenger has told of how he suffered a massive stroke during a transatlantic flight but was left in his unassisted in his seat for nine hours.
Mike Dixon, 46, was only given first aid after the plane from Las Vegas to London landed and the flight crew noticed that something was wrong. After landing, he spent 16 days in hospital before being sent home.
Dixon was unable to communicate on board the flight after the stroke or move to seek help.
Before boarding, Dixon had suffered a mini-stroke at his hotel but had shrugged it off as a minor ailment he thought he could sleep off on the plane. He had suffered a TIA (transient ischaemic attack).
He told the Daily Mail: "I didn't realise it was a stroke, I thought I'd slept funnily. I assumed I could sleep it off and I'd be fine in the morning."
After sitting down in his seat, Dixon said he started to lose all sensationj in his body. He was going through a second, bigger, stroke.
'I'm not sure exactly when it happened but it was pretty soon after I sat down. My arm was twitching, so I sat on it, and then it just went numb" he said.
Dixon said that the passenger next to him even climbed over him to get out of his seat. It was only when the cabin crew noticed he was still in his seat long after everybody else had got off the plane in London that they realised that something was wrong.
"Nobody looks at you and thinks it's going to be a stroke. If I was 10 or 20 years older then they might have thought about a stroke, but not at my age," he said.
A Virgin spokesman said: "As part of Virgin Atlantic's training programme, cabin crew receive extensive first aid training and are assessed regularly, in line with CAA [Civil Aviation Authorities] standards.
"The safety and welfare of our passengers and cabin crew remains our number one priority."
Peggy Johns, a Stroke Association coordinator, said: "Mike's story highlights the fact that when someone has a stroke, often they cannot communicate.
"That's why it's so important to be aware of the symptoms of stroke, use the Fast test, and seek urgent medical attention if you suspect a stroke."