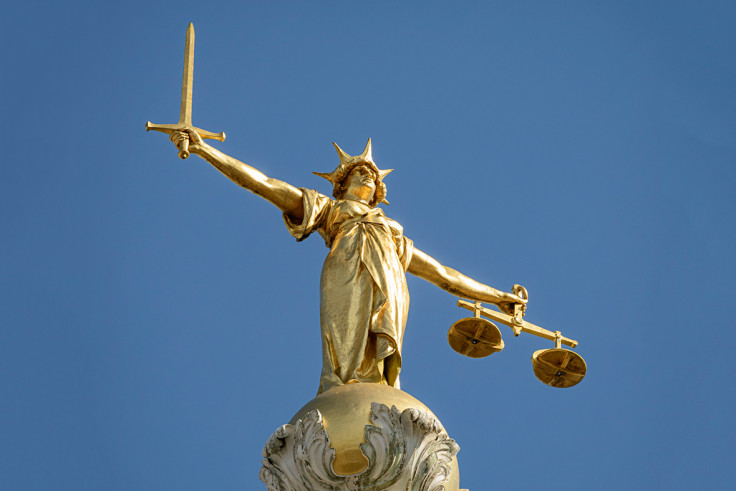 A Sunderland man has been jailed for harassing the child sex victim of footballer Adam Johnson on social media. At Peterlee magistrates court, Steven Knox, 30, admitted causing the 15-year-old alarm or distress by posting images of her online. Knox was formerly in a relationship with Johnson's sister, Faye, with whom he has a child.
Johnson was found guilty of grooming and sexual activity with a child in March 2016. He was jailed for six years. Faye Johnson had campaigned on behalf of her brother, appealing against his conviction and the length of his sentence.
Knox, a labourer, had been warned by police about identifying the girl, who is entitled to lifelong anonymity. He received a harassment warning on 11 March, but ten days later a further 12 images appeared on his Facebook page.
Knox encouraged his 3,000 followers to share the images, writing: "A don't care if get locked up stand by my beliefs does this look like a girl who scared leave house who that young didn't no what was happening who bragged and lied who Perseud and prolonged couldn't give a slightest care in world [sic]." One image was shared online almost 1,000 times.
Jailing Knox for 16 weeks for harassment, District Judge Katrina Harrison said that anybody who breaches the law in such a manner potentially discourages other victims from coming forward.
"If people are allowed to get away with what [Knox] did in this particular case, it's pointless having the rule of law," said Judge Harrison. "I did consider whether I could suspend the sentence, but I have become absolutely convinced that the courts must make a stand against this kind of behaviour."
Richard Rogers, defending Knox, was quoted by the BBC as saying: "He apologises profusely, through me, to the young lady and wishes it had never happened."