A chilling video has been released capturing the last moments of Cherish Perrywinkle. The eight-year-old was kidnapped from a Walmart store in 2013, then raped and murdered before her body was discovered lying in front of a church.
In the video, made public by Florida State Attorney's Office, Cherish is seen in Walmart with her mother Rayne Perrywinkle and sisters as they shopped for clothes, when they were approached by the man, a convicted sex offender, who lures the young child away from her mother on the pretext of buying a McDonalds meal for the family.
Rayne claims that a man she identifies as Donald Smith, then 56, approached her, and noticing that she was struggling to afford clothing for her children, offered to help her out. A grey-haired man who looks like Smith is seen on the security camera approaching the family and engaging them in conversation. At one point Rayne, who is talking to the man, walks away from him to return an item.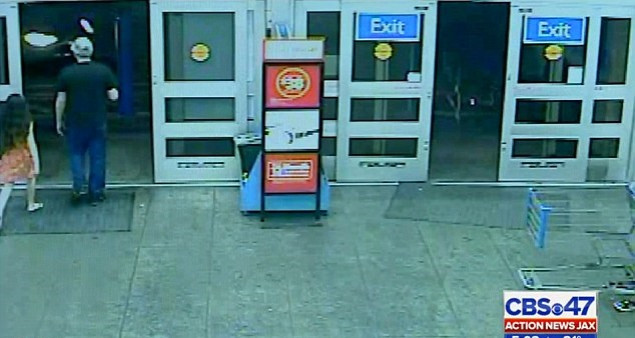 Mail Online reports that Action News Jax crime and safety expert Ken Jefferson told Fox News that the man on the video is clearly uninterested in Rayne's financial troubles and is seemingly fixated on Cherish. "He couldn't care less about any of that. He's eyeing this little girl right here. That's where his mind, his attention is - all on Cherish."
Rayne said that Smith then offered to buy the family burgers from a McDonald's restaurant located at the front of the store, and that Cherish went with him to get the food, but they did not return. Footage shows the pair stopping for about 40 seconds outside the McDonald's before leaving through the front door and entering a white van which is then seen being driven out of the car park. It's the last time that Cherish was seen alive.
As well as video footage, the State Attorney's office also released a series of distressing 911 calls made by Rayne after she realised that her daughter was gone. In one of them, the distraught mother describes how the man suggested that she buy inappropriate shoes for Cherish.
She can be heard telling the dispatcher: "He wanted her to buy these really tall shoes that were women's shoes and I told him no. I said, 'They're too high for her, I wouldn't even wear shoes that high. Maybe he was grooming her. I hope to God he doesn't kill her and I hope to God he doesn't rape her."
In other calls played by First Coast News, Rayne tells the dispatcher, "I had a strange feeling about him when I first met him." The response to Rayne Perrywinkle's emergency call was delayed by skeptical police officers, Fox News reported. A seven-week internal investigation revealed that Jackson Sheriff's Office (JSO) doubted her story at first because she was involved in a custody battle.
The media were not notified and an Amber Alert was still not posted hours after the girl vanished. Jefferson told the station that they should have pressed on with the investigation and worried about the possibilty of lies later. "'If there's a doubt in your mind as law enforcement whether or not she's telling the truth, still follow through immediately to try to find that little child," he said.
"If you find out that [the mom] is lying, you go back and you charge her with giving false information to a law enforcement officer." Six JSO officers were disciplined for the tragic error of judgement.
The day after she was filmed leaving the Walmart, Cherish's body was found in front of Highlands Baptist Church in Jacksonville. Smith was taken into custody after police cornered his white van on Interstate 95. He was charged with Cherish's murder in 2013.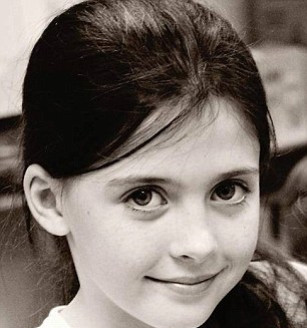 Smith was a registered sex offender since a 1993 conviction in Duval County for attempted kidnapping and selling obscene materials. Previous arrests date as far back as 1977 when Department of Corrections records show he was convicted of indecent assault of a child under the age of 16. Prison records also show that Smith went to prison again in 1992 for attempted kidnapping. Court documents show he was convicted of that charge in addition to two counts of showing obscene material to a minor.
He had been released from jail less than a month before, after serving 438 days on felony charges of child abuse and unlawful impersonation of a public employee.
He was due to go on trial accused of Cherish's murder in two weeks, but it was postponed. He now has a court date set for next month.