Japan has taken the first significant step in more than 100 years to amend its outdated sex crime law with its parliament's lower house unanimously passing a bill to make amendments, including to the law that widens the definition of what constitutes rape.
The proposed changes to the law were approved by the lower house of the Diet on Thursday (8 June). It now requires the voting of the upper chamber to be put into effect.
It remains unclear when the revised bill will be enacted into law as the current parliamentary session is due to end on 18 June.
The changes in the existing law that are under consideration include an expanded definition of rape to cover forced anal and oral sex. The current law limits the definition of rape to vaginal penetration by a penis, Reuters reported.
The revision also recognises males as possible victims of rape.
Other proposals include increasing the minimum prison sentence for rape to five years from the current three years. If a rape results in death or injury, the term could be extended from five years to six.
An offender could be prosecuted for rape or indecent assault even if the victims do not file a complaint.
The changes will include penalty for adults or guardians of minor victims who take advantage of their role. The current law requires that "violence or intimidation" should be involved in case of sexual abuse by parents or guardians to be considered a crime.
However, on Wednesday, civil groups campaigning for revision to the law presented a petition to the justice minister and urged that the condition should not include only children under 18 years but all victims.
They argued that a lack of physical resistance should not be mistaken for sexual crime to be consensual, especially in cases of power harassment, according to Reuters.
"These revisions are necessary, although they are only partial and come too late," Keiko Ota, a lawyer campaigning on the issue, told the news agency. "But the ruling parties have taken the revisions hostage in order to pass the anti-conspiracy act."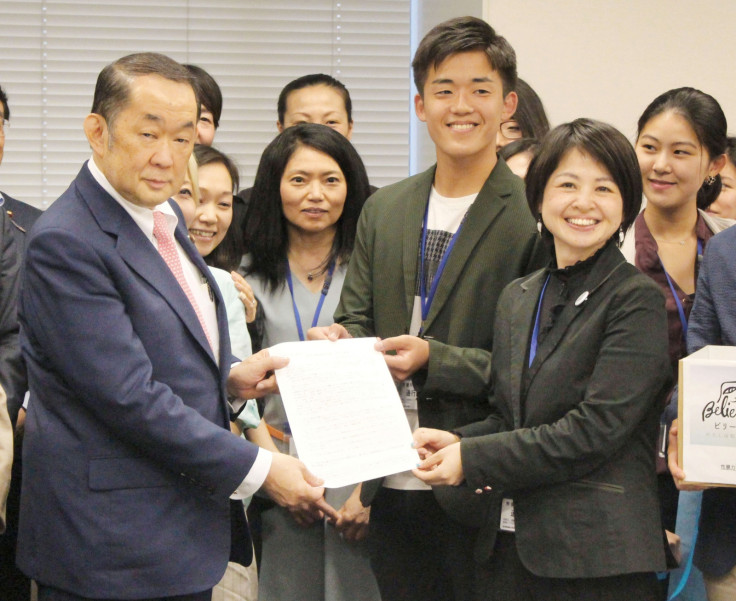 The sex crime law in Japan was originally enacted in 1907.
According to 2014 government data, only less than 5% of Japanese women have reported rape cases to police, while only one-third of them spoke of their ordeal to anyone, including friends.
"This is a chance to change the penal code after 100 years: a once in a century opportunity," said an online petition by more than 30,000 people.
It added that the current law was intended to protect "family honour and pedigree" and was introduced much before women were given rights to vote in the country.