A man has been awarded almost $2m (£1.4m) after being wrongly imprisoned for murder for almost 40 years.
Craig Richard Coley, 70, was awarded the cash on Thursday (15 February) by the California Victims Compensation Board, which allotted $140 for each of the 13,991 days he spent in prison.
But the Vietnam veteran said: "It's going to make my life comfortable for the rest of my life. How much would you say would be the right amount of money to pay for 40 years they take of your life? ... You can't put a price on your freedom."
He was jailed for the murders of 24-year-old Rhonda Wicht and her four-year-old son, Donald, who were found dead in her southern Californian apartment on 11 November 1978.
But Coley, who had always maintained his innocence, was pardoned last year, the day before Thanksgiving Day, by Californian Governor Jerry Brown, after advanced DNA evidence cleared his name.
During Coley's years in jail his parents died after mortgaging their home to pay his legal bills.
His father, Wilson, was a retired Los Angeles cop and after he died his son's case was taken up by fellow detective, Mike Bender, who spent 28 years trying to prove Coley's innocence.
Coley, was jailed when he was 31, and had previously spent three tours in Vietnam on an aircraft carrier.
Governor Brown described Coley as a model prisoner who avoided gangs and violence, and dedicated himself to religion and securing his release.
"The grace with which Mr Coley has endured this lengthy and unjust incarceration is extraordinary," Brown wrote in his pardon.
Prime suspect
Coley was arrested after Wicht had been found beaten, raped, and strangled. Her son, Donald, had been smothered in his bed. The former military man had recently ended a relationship with Wicht, and detectives made him their prime suspect.
Coley's first trial in 1979 resulted in a hung jury, but at his second a year later, he was found guilty of the double murder and sentenced to life without parole.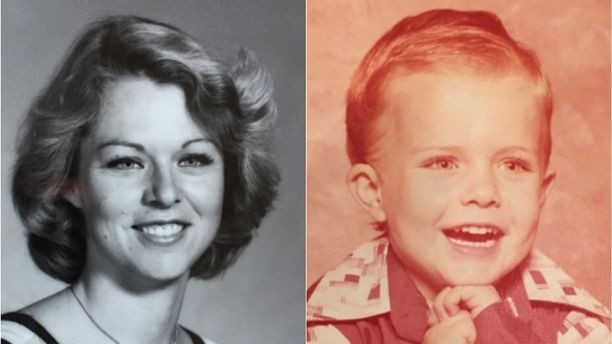 After a series of failed appeals Coley's supporters turned to a private lab, which used techniques not available at the time of the trial to examine Rhonda's bed sheet. Tests did not find DNA from Coley, but did find DNA from another unknown man.
Investigators were also able to disprove testimony from an eyewitness who placed Coley at the scene.
Coley said he never lost hope during the 39 years he spent in jail, and now plans to help homeless war veterans with his payout. In total he was awarded $1,958,740.
He said: "I can't be bitter. They've already taken 40 years of my life. I'm not going to let them spoil what I have left."
But he added the police still had to get to the bottom of who killed Wicht and her son.
"I'd like to see them catch who did this," he said. "How many crimes have they committed because they focused on me?"