Ex-Midfielder Still Feels City Can Progress to Next Stage of CL
Manchester City's football development executive Patrick Vieira still believes the English champions can qualify for the knockout stages of the Champions League, despite the Blues winning just two points from their four matches so far.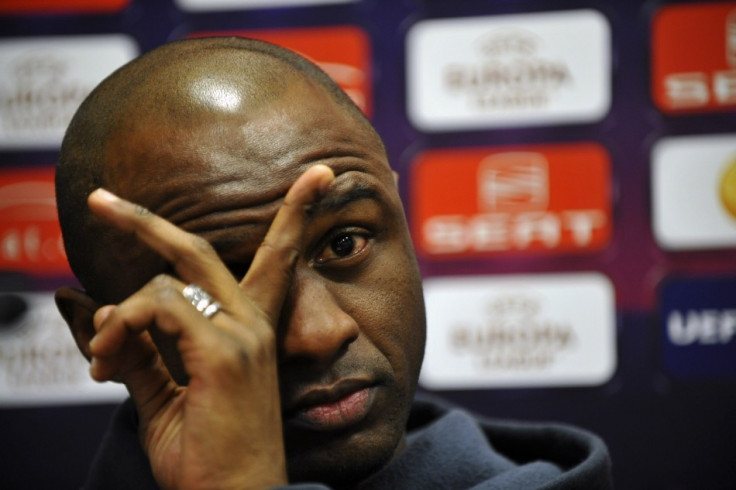 Without registering even a single victory, Roberto Mancini's side are currently at the bottom of Group D while they entertain Real Madrid at home then travel to Germany face Bundesliga champions Borussia Dortmund in their remaining group stage fixtures.
The English champions need to win both remaining matches in order to qualify for the next round, and at the same time hope other results from their group favour them.
"I believe that when the door is still open, however small it is, there is always going to be a chance. Of course we didn't help ourselves, didn't make ourselves any favours but the door is not completely closed. So it is going to be difficult and of course not so many people will believe that we can go through," Vieira explained, adding:
"But the door is not closed. It is still open and we have to believe after what happened last year and the goals we've scored in the last minute of games that gives us hope. And if not, you have to play for the third place and play for the Europa League."
The former Arsenal skipper feels City has not been lucky when it comes to the Champions League draw, with the English champions placed in a group of death for the second consecutive year. The former France international, who has played Champions League football with Arsenal, Juventus and Inter Milan, still feels City lack experience on Europe's biggest stage despite enjoying domestic success.
"I think people are really demanding but Champions League is a different level. The Champions League, it's not just players - it's about a football club and how you grow up. It is new for us. We're learning and I believe we're going to get better. But it will take time," the former Arsenal skipper added.
© Copyright IBTimes 2023. All rights reserved.