Roberto Mancini says Sir Alex Ferguson was 'one of a kind' and will never be replaced on the football landscape as the fallout continues from the Manchester United manager's decision to step down.
Ferguson's retirement came as a shock to many this week, with the Scot having insisted up until last weekend that he had no intentions of walking away from the club were he has spent the last 26 years of his professional life.
Reports widely claim that Everton manager David Moyes will be announced as the new United boss this week and Mancini, who has been United's biggest adversary in recent years, believes that it will be impossible to find another manager like Ferguson.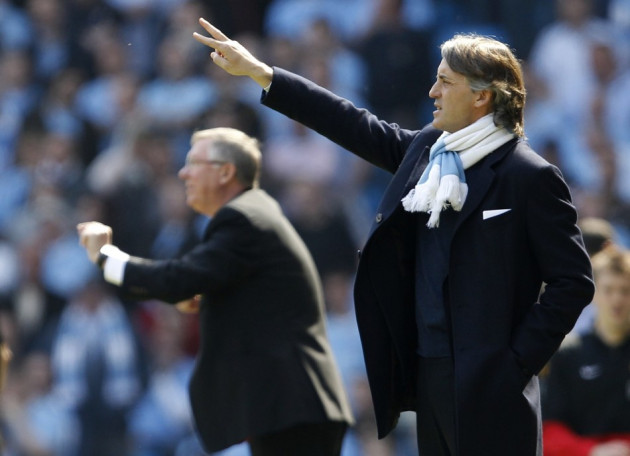 "His strength was to have spanned generations of players because he also coached the great Aberdeen of 30 yrs ago," he told La Repubblica.
"[He knew] how to manage every situation. Eras, champions, different opponents, yet he was there, at the top
"A piece of football history. A unique coach, among the greatest of all-time.
"The most sensational fact is that he remained on the same bench for 27 years. There's no one like him."
Mancini joined Manchester City in 2009 as the club were spending big in order to be able to compete with United on the domestic front.
They achieved their goal of winning their first trophy in 35 years with the Italian at the helm, and when they beat United to the title in 2012, a huge milestone was achieved for Mancini.
But Ferguson hit back in the following season, which has turned out to be his last for United, winning the title with matches to spare and undoing the hurt from losing to City in the dying minutes of the 2011-12 campaign.
The pair have shared many heated exchanges on the touchline and through the media, but their respect for one another has outlasted any issues the clubs have had as they locked heads over the last four seasons.