Alan Hansen believes that Manchester City will miss their chance to pip Manchester United to the title next season if they decide to sack manager Roberto Mancini.
City look set to let go of Mancini as the aftermath continues from his side's shock FA Cup final loss to Wigan, which leaves last year's title winners without a trophy in this campaign.
United won the domestic prize with mfour games to spare this season, sealing a turnaround from the last in which they lost out to City in the dying minutes of the final match.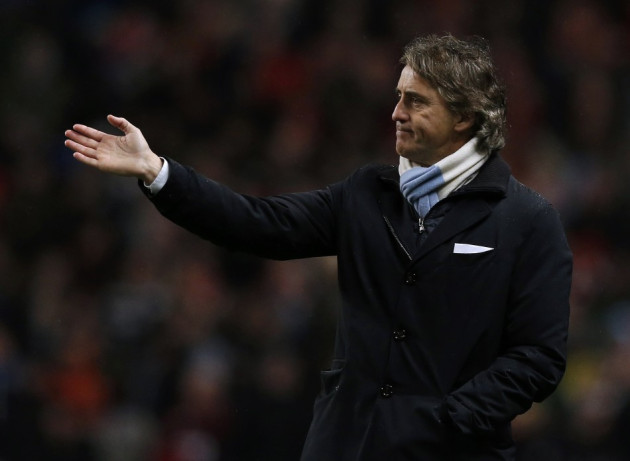 Sir Alex Ferguson's retirement will bring a lot of uncertainty to the United side as they prepare for 2013-14, but Hansen has argued that City won't be able to capitalise on their rivals changing managers if they go through the same transitiion period.
"With Sir Alex Ferguson's retirement across the city after more than 26 years, it is almost like a second bite of the cherry for City but they are sacking another manager and will have to start all over again," he said in the Telegraph.
"Ten years ago managers would have been given a bit more time but there is none of that now, not when the stakes are so high and there is so much money being thrown at it.
"There have been rumours all season that he has been told which players he should be signing and the moment that starts happening, you are finished and should be out of the door."
Mancini openly blamed the City board for his lack of big-name signings in the summer transfer window, which many have credited as the main reason why the side fell down this season. And Hansen believes that this was the club's downfall as they aimed, and failed, to win the title for a second year running.
He explained: "You cannot have an owner or chairman telling you what players would be best for your team and suddenly when that happens the writing is on the wall.
"The players Mancini did sign have had little or no impact and that is inexcusable when you have just won a title."