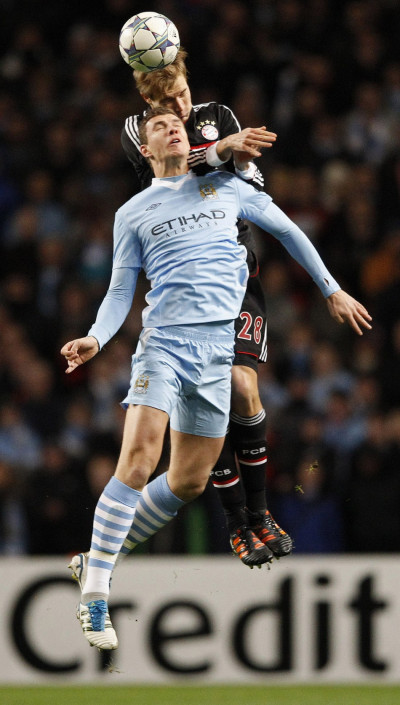 Roberto Mancini's boys' hopes of entering the knockout stages of Champions League were shattered on Wednesday night as they had to bow out even after a victory over Bayern Munich.
A 2-0 win over Bayern in the Etihad stadium could not see them through to the next stage with Napoli beating Villarreal at El Madrigal. Now Manchester City fans have to be satisfied with the team playing in the Europa League along with Manchester United.
Silva scored the first goal for the City on 37 minutes leaving Butt's attempt to halt it in vain. Yaya Toure scored the second goal on 51 minutes leading the team to victory.
"We're disappointed not to be in the Champions League any more but next year we want to be better. We can learn as a team. This is normal, it's our first time and we got a tough group," the Sun has reported Mancini, City manager, as saying.
Bayern Munich will now be playing in the last 16 of the Champions League which include Chelsea and Arsenal.
Have a look at the action in Etihad on Wednesday: