A British man who allegedly fought for Isis was listed as a specialist sniper in the terror group's official records that were leaked by a defector, a court heard.
Mohammed Abdallah, from Moss Side in Manchester, allegedly travelled to Syria with three friends in July 2014 whilst his brother, Abdalraouf, set up a "hub" of communication in the UK.
The 26-year-old, who has dual Libyan-UK nationality, allegedly fought alongside his brother in the Libyan uprising against the Gaddafi regime in 2011, where Abdalraouf, 24, was shot and paralysed.
While there Mohammed allegedly gained experience as a sniper and handling a dushka, or heavy Russian machine gun, the Old Bailey was told.
Abdallah denies terrorism offences which includes being a member of Isis, possessing a gun and receiving £2,000 for terrorism purposes.
Abdallah, of Westerling Way, allegedly intended to meet three fellow jihadis in Syria, including Muslim convert and RAF serviceman Stephen Gray in the summer of 2014.
While three of them managed to cross the border into the warzone, Gray was turned away when he reached Turkey, jurors were told.
Abdallah, went on to receive £2,000 in cash and an AK47 assault rifle, after he signed up with the extremists.
Jurors heard that the official Isis documents detailing Abdallah's involvement were leaked to a Sky News correspondent by an defector in 2016.
Prosecutor Mark Heywood QC said a USB stick containing Isis records were handed to Sky News by a registrar or assistant in the Isis bureaucracy.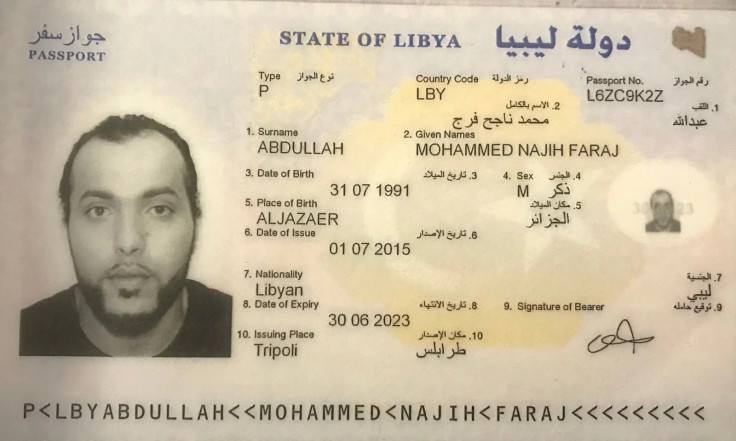 These showed Abdallah's previous fighting experience his nickname, date of birth, nationality which matched images recorded of him and his brother.
Haywood said this file contained very specific biographical information, according to Sky News: "It is most unlikely indeed that all of this biographical detail could have been assembled without this defendant's knowledge and consent".
Abdalraouf and Gray were both arrested in Manchester in 2014 with Gray subsequently admitting three terrorism offences and Abdulraouf convicted of assisting others in committing acts of terrorism, and terror funding.
Abdallah was arrested in September 2016 while travelling to Britain from Tunisia. The trial continues.