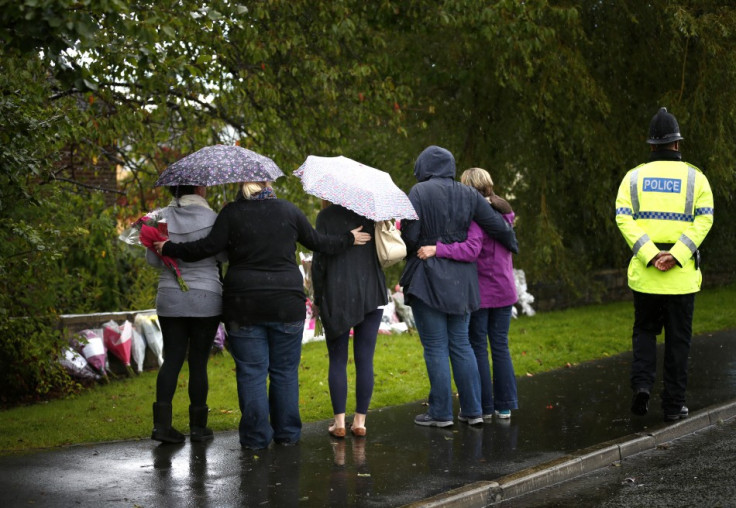 Police in Manchester have warned that more lives could be at risk following the killing of two police officers in a gun and grenade attack.
Greater Manchester Police Chief Constable Sir Peter Fahy said a "long-standing criminal feud" that resulted in the deaths of PC Fiona Bone, 32, and PC Nicola Hughes, 23, in Hattersley, Tameside could continue.
Fahy warned that he could not be sure that officers had recovered all the grenades associated with the attacks. He said police had issued Osman warnings - notices of a death threat given to people at risk - to a "large number of individuals".
Fahy said: "We are not confident that we have recovered all the grenades. We don't know for certain, so we've made it clear to our officers that the threat is still there.
"I would want that to be the message - this has been a long-standing criminal feud between different outfits in Manchester and in the Tameside area, and that threat is very much there."
Fahy confirmed that a firearm had been recovered from the area where the two policewomen died as well as a large number of fragments from a grenade.
A 28-year-old man from Hattersley has been arrested on suspicion of conspiracy to commit murder.
Officers are also continuing to question Dale Cregan, 29, over the officers' deaths. Cregan is also been held over the deaths of father and son David and Mark Short after he handed himself in at a police station following the deaths of Bone and Hughes.
A report by the Mirror has shown how grenades from eastern Europe have become the latest "must-have" weapons for gangs and are available for as little as £200.
The paper's investigation suggested that a large number of these grenades went missing after the Soviet Union and former Yugoslavia split up into smaller states and have made it to Britain where they are sold on the black market.
A source told the newspaper: "You can get a grenade for a couple of hundred quid - £250 tops. It's shocking that something so destructive goes for so little.
"A grenade is not the type of thing you stash under a bed or have just lying about. You get one when you need one for a specific purpose."
The Mirror reported that in the three years to March 2010, there were 14 grenade attacks in the UK - including seven in the northwest in just 10 months.
A grenade was used during the killing of the two unarmed police officers in Hattersley as well as in the separate killings of David and Mark Short.