Manchester Rivalry Adds Different Dynamic to Title Race, Claims Hansen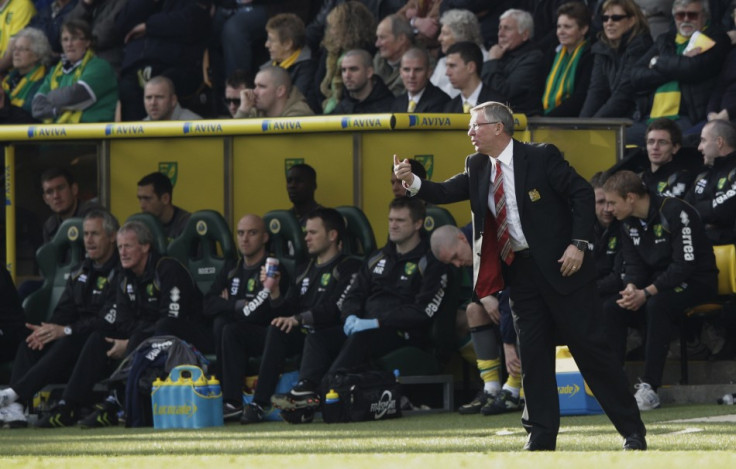 Alan Hansen has likened this season's title race to the rivalry that existed between Everton and Liverpool in the 1980s, saying that there is a "different dynamic" when you are competing against your closest rivals.
Manchester City maintained their two point lead over cross-town rivals United after both sides emerged unscathed from matches against Bolton Wanderers and Tottenham Hotspur respectively.
Nevertheless, a quick glance at both City and United's upcoming fixtures suggests Sir Alex Ferguson's side are slight favourites to retain their Premier League crown.
With victories against Tottenham, Arsenal and Liverpool, coupled with a hard-fought draw at Chelsea, Manchester United have kept up the pressure on Roberto Mancini's side through a tough run of fixtures. United's only remaining fixture against a top-six side is against City at the Etihad Stadium on 30 April, a factor that could prove crucial in the remaining 11 games.
And the aforementioned Liverpool legend believes that there is an added zest to the title race, given the rivalry that exists between the two sides.
"There really is a different dynamic to a title race when you are vying with your closest rivals and I experienced it first hand when Liverpool and Everton contested the first division championship for four seasons in the 1980s," Hansen told the Telegraph.
"For a long time Everton, like City, had not been particularly good and Liverpool had won lots of trophies to claim a position of dominance.
"But Howard Kendall built a phenomenal side at Goodison Park and the fear of giving up top spot in the city was a real one for us at Anfield. It gave the title race a totally different feel when we were battling against Everton.
"We were lucky, though, because although Everton won two titles, we claimed the trophy back immediately on each occasion. I'm not sure it will be quite so simple for United to do that, however, if City beat them to the Premier League title this season."
And Hansen cautioned that, for City, winning the title this season could be pivotal for the long-term success of Mancini's project at the Etihad Stadium.
"If City win this one, you can see them winning six or seven out of the next 10 because they will inevitably strengthen again," Hansen added.
"But if United emerge as champions, the perception will be that City will have capitulated, having led for so long, and that will undoubtedly have a big effect on both clubs.
"It would be a major setback for City and another example of United's ability to win, regardless of the challenge in front of them, so it could be a momentous run-in.
"And because the first title is so much harder to win than the fifth, sixth or, in Sir Alex Ferguson's case, the 13th, United have the edge."
© Copyright IBTimes 2023. All rights reserved.