Manchester terror attack: World leaders react to explosion that killed 22
Global leaders express shock and sympathy at attack on ''innocent young people''.
World leaders have been reacting to the horrific events in Manchester which saw an explosion kill at least 22 people and injure at least 59.
President Donald Trump condemned the "evil losers in life" behind the attack.
"I won't call them monsters because they would like that term. They would think that that is a great name. I will call them from now on losers because that's what they are," he said in a speech alongside Palestinian President Mahmoud Abbas.
European leaders also expressed their condolences for the victims and their families.
German Chancellor Angela Merkel said that she had followed the reports from Manchester with "grief and horror". "It is inconceivable that someone would use a happy pop concert to kill so many people or inflict serious injuries on them," she said.
"This alleged terrorist attack will only strengthen our determination to continue to work with our British friends against those who plan and execute such inhuman acts. I assure people in the UK: Germany is by your side."
French President Emmanuel Macron tweeted: "I address my thoughts to the British people, the victims and their loved ones. We are leading the fight against terrorism together."
His opponent in the recent election, Marine Le Pen, said she stood in solidarity with British people who were "shot to the heart" by the blast. "Young people were the target," she added.
The minority Leader of the US House of Representatives, Nancy Pelosi, also sent a message of solidarity.
In New York, Governor Andrew Cuomo said that in his city there would be an increase in security and patrols.
Mayor of New York, Bill De Blasio, tweeted his sympathy.
Canadian prime minister Justin Trudeau tweeted his condolences to the people of Manchester.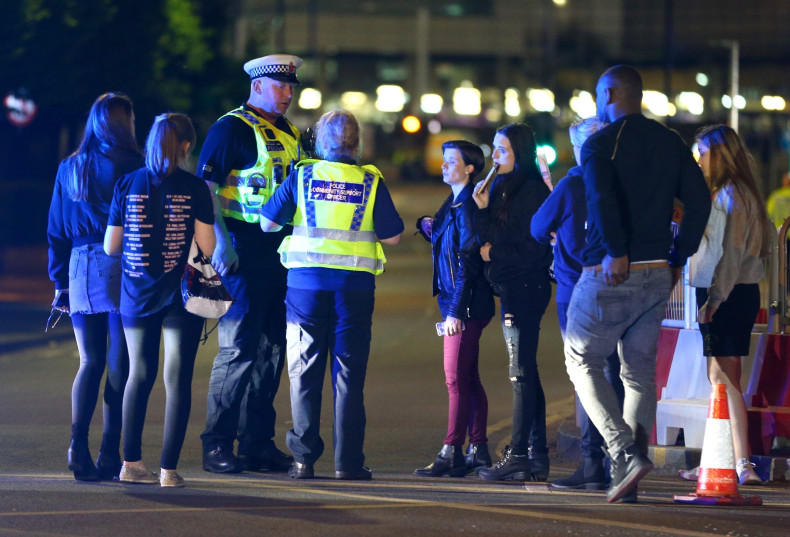 Meanwhile the message from Japan's prime minister, Shinzo Abe, was that his government and nation stood side by side with the the British after the attack which he condemned.
"On behalf of the government of Japan and the Japanese people, I would like to express my heartfelt condolences to the victims and extend our sympathies to those who have been injured."
China's state broadcaster CCTV reported that the Chinese leader Xi Jinping expressed his "sincere condolences" to the Queen, with the channel reporting him as saying: "The Chinese people are firmly standing together with the British people at this difficult time".
India's leader, Narendra Modi, condemned the attack and said his country's thoughts and prayers are with the families of the deceased and injured.
Australian Prime Minister Malcolm Turnbull described the blast as an "attack on innocents."
He told parliament: "This incident, this attack, is especially vile, especially criminal, especially horrific because it appears to have been deliberately directed at teenagers.
"This is an attack on innocents. Surely there is no crime more reprehensible than the murder of children. This is a direct and brutal attack on young people everywhere, on freedom everywhere," he said.