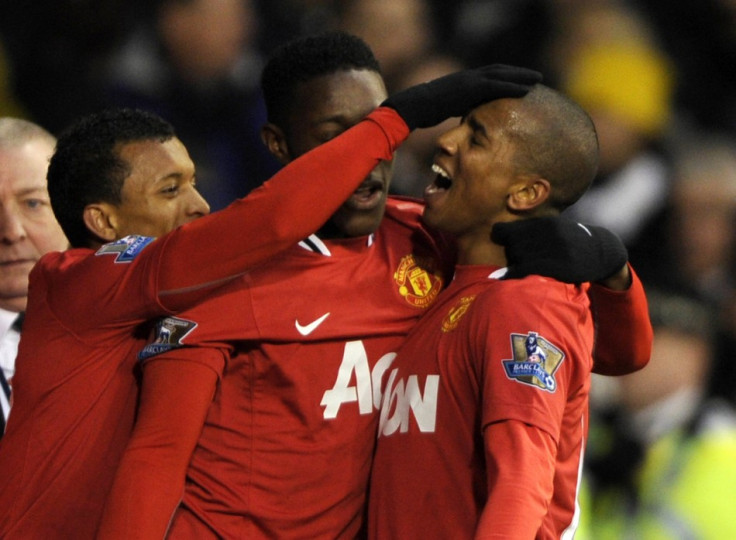 Ashley Young believes that last night's win over Blackburn wasn't just about gaining three points over a side fighting against relegation, with the winger insisting that the victory could prove to be particularly important as the title race heats up.
Young scored last night just five minutes after Antonio Valencia's late goal, to take the Red Devils five points ahead of Manchester City in the Premier League table with seven games to go.
And with United throwing any claims that they might falter and draw last night in the face of City manager Roberto Mancini, Young has confidence in the entire squad, from those starring to those on the bench, to get the job done.
"It was a massive win for us," Young told Sky Sports. "We knew if we could win here then we would go five points clear at the top. It was a great result and a great performance.
"It's a crucial time in the season - everybody in the team knows that. It's a squad game, that's what the manager has said and obviously there were a few changes tonight but everybody in the squad can do a job and we got it done tonight.
"It's a massive lead for us and it was a massive game for us. We knew we could get the first goal at some point, whether it was a shot or a cross from Antonio, we were just delighted to see it go in the back of the net. It was a great feeling when the first goal went in.
"For us to come here and get three points was great, we knew it was going to be a tough game. The boys were resilient throughout the game and we were always going to create chances, thankfully we scored one."
United might appear to be facing a much easier run in to the end of the season than City, but the pressure will be higher than ever for both clubs to pick up three points wherever they can.
And City have shown how easy it is to falter against teams that they should have been favourites to beat, with the side falling behind United thanks to a loss to Swansea and a draw to Stoke.