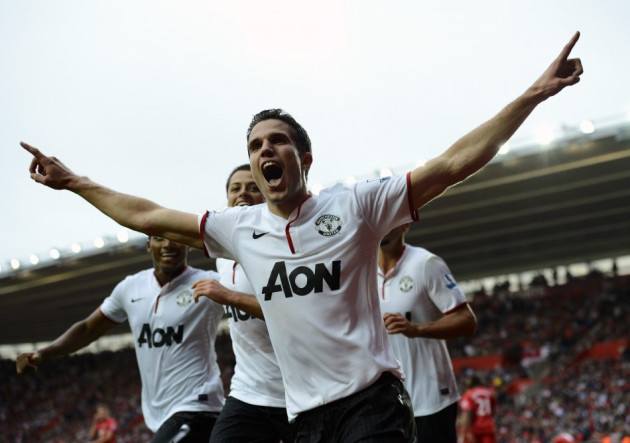 Manchester United have announced a 21-man squad for Matchday Two of the UEFA Champions League. The Red Devils face a daunting trip to Romania, to play domestic champions CFR Cluj, after a Michael Carrick goal gave Sir Alex Ferguson's side a narrow 1-0 win over Turkish club Galatasaray in the first game.
Ferguson will be relieved to include defender Jonny Evans in the travelling party, given the club's well-publicised defensive crisis. However, there are other notable absentees, including veterans Paul Scholes and Ryan Giggs.
Scholes, 37, had a brilliant second half in the 2-3 home defeat to Tottenham in the weekend, pulling the attacking strings from the centre of the park. Giggs had a quieter game and was replaced at half-time by England international Wayne Rooney. Both Scholes and Giggs, however, were expected to be named in the squad given Ferguson's promise he would name strong and experienced sides for each of the group stage games this season.
In addition to Scholes and Giggs, England midfielder Michael Carrick has also been dropped, while winger Antonio Valencia is still out with his ankle injury. Also unavailable for this game, due to injuries are defenders Nemanja Vidic, Chris Smalling and Phil Jones. Winger Ashley Young is back training but has yet to re-join the first team. Ferguson has called on youngsters Scott Wootton, Michael Keane, Nick Powell, Sean Tunnicliffe and Jesse Lingard as well.
The Romanian side have a surprisingly excellent record, given their size and resources, in the Champions League, winning seven of 17 games. The club, managed by Ioan Andone, have won the Romanian league three times since the 2007/08 season and have won 14 of the 37 games they have played in Europe.
United will be in for a difficult game on Tuesday evening, not least because the defeat to Spurs may still be at the back of their minds, as will the fact they crashed out of the Champions League in the group stages last season. However, Ferguson can take comfort from the fact he faced the Romanians last season as well - Otelul Galati - and came away 2-0 winners both home and away.
Manchester United Squad: Daivd De Gea, Anders Lindegaard, Alexander Buttner, Jonny Evans, Patrice Evra, Rio Ferdinand, Michael Keane, Rafael, Scott Wootton, Anderson, Tom Cleverley, Darren Fletcher, Jesse Lingard, Nani, Nick Powell, Ryan Tunnicliffe, Javier Hernandez, Shinji Kagawa, Wayne Rooney, Robin van Persie, Danny Welbeck