Chelsea made a brilliant second-half comeback against Manchester United, and came close to taking the win, to force an FA Cup quarter final replay on Sunday after the Red Devils dominated the first half.
Javier Hernandez and Wayne Rooney got on the goal-scoring board quickly in the match-up, with the former scoring within five minutes and the latter in 11.
United asserted their dominance over Chelsea early, and Rafa Benitez riled up the crowd yet again with his tactical changes, taking Frank Lampard and John Obi Mikel off the pitch early on for Victor Moses and Eden Hazard.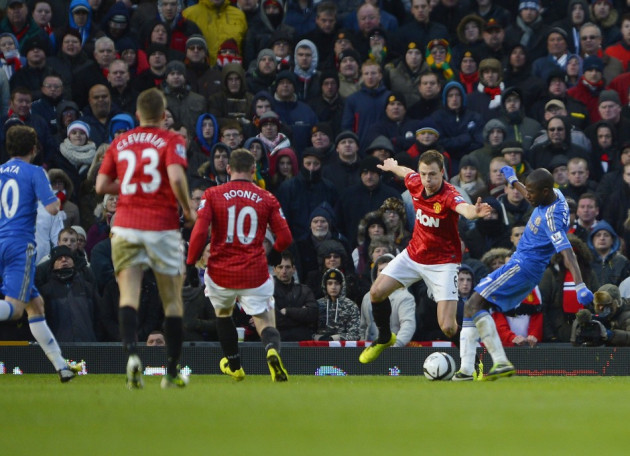 But the change was proven to be a positive one, as Hazard peeled one back in the 59th minute with a top-class strike, and Ramires sealed the turnaround for the Blues less than 10 minutes later.
In the dying minutes of the game, Chelsea had a chance to take the win, but David De Gea was in fine form and completed a save as Juan Mata came dangerously close to scoring.
Benitez said he believed Chelsea deserved the win for their efforts in the second half, telling reporters: "I think so [Chelsea should have won]. Especially in the second half we were on top of them, created the best chances and were controlling the game.
"Juan Mata told me that David De Gea made a great save [at the end], so it was unlucky but a great save."
Mata added: "In the second half we had so many chances to score and David De Gea was impressive today.
"Today is a day to be proud of this team. We went 2-0 down but we tried until the end but we had the chances. De Gea saved with his feet at the end but I tried and now we have a chances in the replay."
The winner of the replay between United and Chelsea will face Manchester City in the semi final, but Benitez insisted he is concentrating on one game at a time.
He explained: "We have to think about the first game and then afterwards we will think about City. It will be tough and difficult because United are a great side."