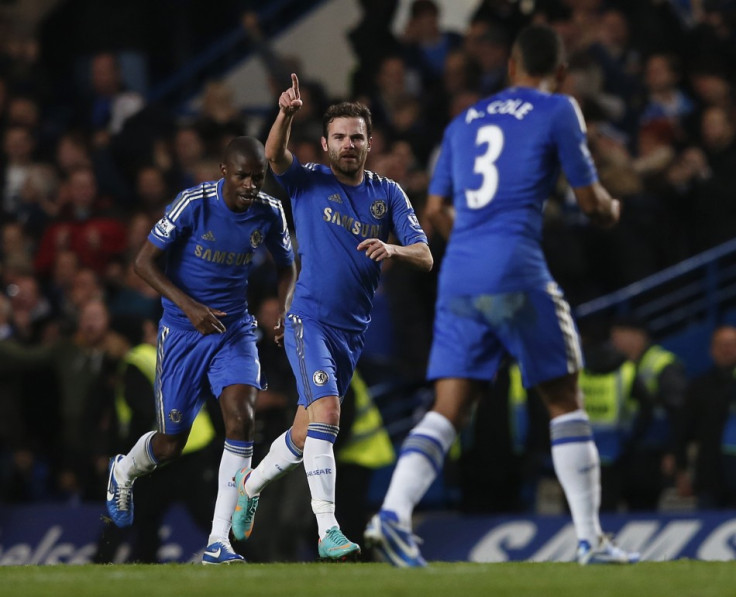 Alan Hansen believes that Chelsea will make a serious challenge for the title next season, with the side showing a lot of promise to suggest they can be better in the 2013-14 campaign than Manchester United have been this time around.
Chelsea defeated United 1-0 at the weekend thanks to a deflected goal from Juan Mata, with Phil Jones taking official credit for creating the deficit in the 87th minute.
And while the Red Devils are clearly feeling the after-effects of winning the title, with nothing to play for now, Hansen believes that Chelsea are showing they are capable of challenging both Manchester teams next season.
"Yesterday was more difficult for United than Chelsea and Rafael Benítez has got a result that has virtually booked them a top four place," he said in the Telegraph. "If you look at them now, you have got to believe they are the only team outside of Manchester who can win the title next season. Whoever comes in over the summer has got a great job waiting for them.
"Chelsea have got a multi-talented squad and they are probably better than United when they are playing well. The chasm of difference is winning games when they are not at their best, which is something United have obviously excelled in. That's the big thing Chelsea have got to get better at.
"If Chelsea can add a few more personnel next season, which I fully expect them to do with their finances, I am convinced they will run the Manchester clubs for the title next season."
Chelsea's result against United has placed the side in a favourable position as they fight for a top four finish - with a game in hand, it will no doubt be important to beat Tottenham this week, though Spurs are just as desperate to take maximum points from the tie as they currently sit in fifth place, two points behind Arsenal in fourth.
Hansen insists that Chelsea will be playing in the Champions League next season after their display at the weekend, but he believes the fight for Champions League football will make this week's match up between the sides all the more exciting.
He explained: "I also expect them to be playing in the Champions League again - but for Spurs they have got it all to do, which makes Wednesday night one of the most eagerly awaited games of the year."