Sir Alex Ferguson has confirmed that Chris Smalling will be out of contention for the 2012 Euros, with the Manchester United defender suffering from a groin injury.
Smalling contracted the injury during the Red Devils' match-up with Swansea, but still finished the game, and will now miss out on the side's all important tie against Sunderland on Sunday.
And Ferguson believes that it will take more than a month for the 22 year old to recover and get back on the pitch for both United and England.
"Chris Smalling got a bad injury last week," Ferguson told the official Manchester Unted website. "We tried to take him off, then Rio got a knock.
"He's going to miss the European Championship. At the moment we're assessing what we'll do, but certainly it's a bad injury. I can play Phil Jones back in there with Rio, who is okay."
The loss of Smalling will come as a blow to United, who are on the cusp of stealing the title from Manchester City, if the Citizens slip up on Sunday.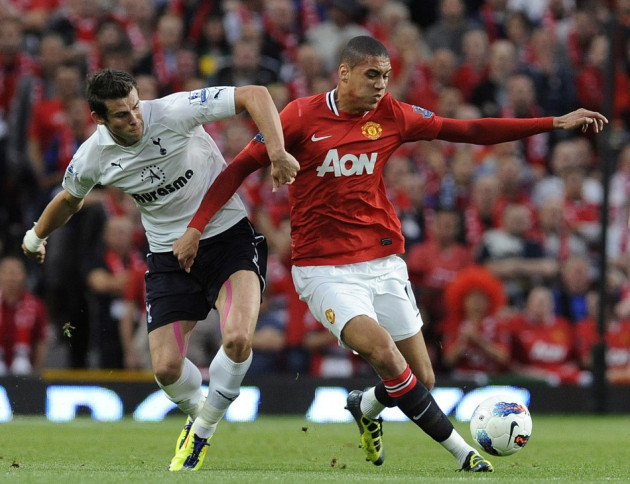 But Ferguson is up for the challenge, with Sunderland a tough team to beat at home, and the United manager is planning on coming out all guns-blazing on the final day of the season.
"It's not going to be easy for us up there and we know that," he explained. "We're going there with a chance of winning the league and you know it'll never be easy. These last-day games where have a chance of winning the league, three times we've won it and once we lost it at West Ham [and when Chelsea beat Wigan]. They're not easy.
"It doesn't matter if Bolton win, QPR still have to get a point. Can it really transmit itself to players if other teams are losing? If they're down with five minutes to go or something like that but I don't think it works that way.
"I think the disappointment of City losing the game would be unbelievable and untold at this moment in time [as regards] what effect it could have on them. QPR are at the other end of the spectrum, some players could be put on the transfer list, salaries halved and things like that. It [relegation] would have a dramatic effect on the club. There's two ends of the spectrum but, at the end of the day, it doesn't matter if we don't win. We have to focus on that - that's our job."