Manchester United and Manchester City are both set to join the bidding war for Gareth Bale, according to local reports, with the winger believed to be able to fetch as much as £60 million in the summer.
Tottenham were left distraught yesterday after Arsenal sealed their place in next season's Champions League at the expense of Spurs with a win over Newcastle in their final game.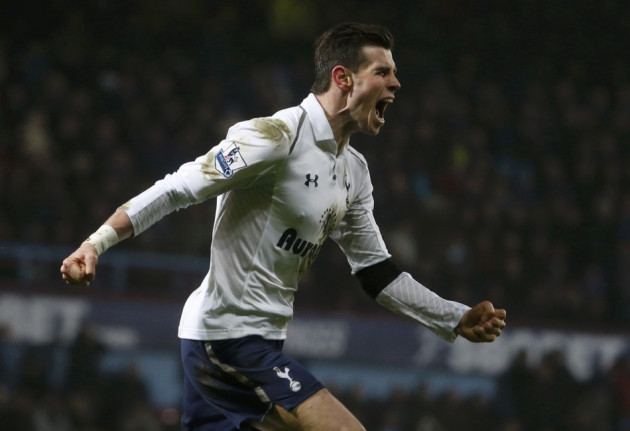 Missing out on the tournament for another season, Bale's future looks far from certain with the club now, particularly as he has admitted in the past that he wants to play in the Champions League and possibly abroad in the future.
Real Madrid continue to be connected with a move for the PFA Player of the Year, though latest reports have claimed they have turned their attentions to Brazilian starlet Neymar as he would appear to be an easier target than attempting to negotiate with Daniel Levy.
But the Manchester Evening News say that United and City are not perturbed by Tottenham's desperation to keep the striker, and are aware that they will have to pay a record sum for either club to take on the Wales international for next season.
Both of the Machester sides are not strangers to having a transfer tussle with one another; last season's fight to sign Robin van Persie culminated in Roberto Mancini admitting that the striker going to United was the beginning of the end of his side's reign in the Premier League.
Though with City set to spend big with an incoming manager this summer, the club could be willing to compete on a much higher level than they did over van Persie, with the side believed to be unwilling to spend the £24 million on the striker that United offered.
For Bale, his options are now very open for the summer, with clubs in Spain and Italy also believed to be interested in his signature. But the 23 year old has a contract with Tottenham until 2016, so the club will indeed be able to demand top dollar if he really wants to leave for a side that can offer immediate Champions League football.