Darren Fletcher is close to being considered for a recall to the first team squad after playing ninety minutes for Manchester United in a friendly match on Wednesday night.
The midfielder has been unable to train properly for the majority of the year after being ruled out of action last November when diagnosed with a chronic bowel condition.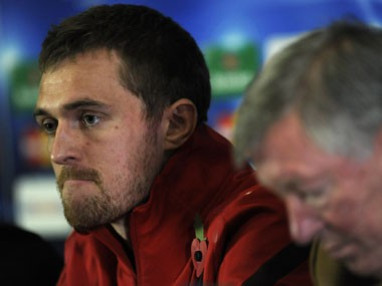 After finally returning to training and working incredibly hard over the past few months, Fletcher was able to get through the entire match without incident in a 2-1 loss to Stalybridge Celtic.
Fletcher could now be in contention for a place in Sir Alex Ferguson's squad for upcoming fixtures in the Premier League.
The 28-year-old was not the only player out to impress as Federico Macheda was handed the opportunity to show what he can do, as was new signing Alexander Buttner who played at left-back.
In fact it was Macheda that opened the scoring in the opening minutes of the game, only for Stalybridge to respond and come up with two goals of their own.
It was a big occasion for Fletcher who had feared his career had come to a premature end when first being diagnosed with the condition.
However, after beginning to get his fitness back he was given a huge boost when Ferguson named him in Manchester United's Champions League squad.
"Darren's put a lot of weight back on. He's back to his normal weight from two or three years ago. It's a case of wait and see.," Ferguson told the Daily Mail earlier this month.
Ferguson, who has always been an admirer of Fletcher, and often used him in the big Champions League games, revealed the inclusion of the Scotland international made perfect sense.
Ferguson said: "Darren comes into the 25-man squad quite easily, without me having to leave others out because we have a number of players who we don't need to register because of the time they've spent with us as an academy player. That's an advantage."