David De Gea is following in the footsteps of Edwin van der Saar, according to the legendary Manchester United goalkeeper, with the youngster continuing to find his feet in his first season in the Premier League.
De Gea took on a lot of criticism at the beginning of the season, and his performances over the turn of the year in particular caused problems for the Red Devils that some might say was the decider over the title.
But his showings for the club improved as the season continued, and clean sheets were a regular for the Spaniard before the season came to a close.
While Joe Hart and De Gea could have been important factors in the fight between City and United for the title, a transition was needed after van der Sar retired at the end of last season at United for the club to create a new generation of trophy winning stars.
And the former keeper believes that the mistakes De Gea made in his first years in England will be nullified by how he takes them in his stride and reacts in the following campaigns.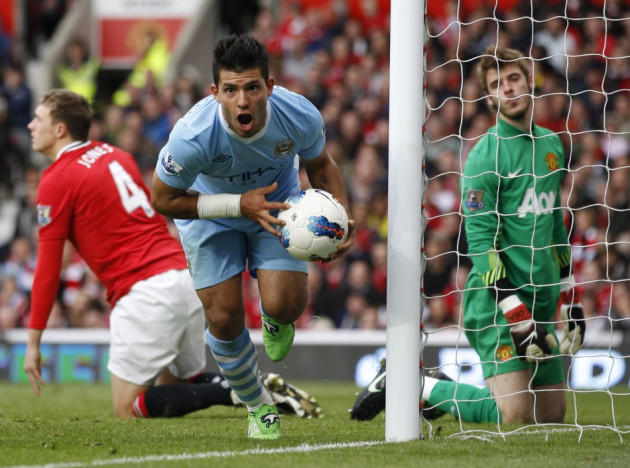 "He did get criticism last season but I made mistakes at Ajax when I was young, and also at Juventus and United," Van der Sar said, according to the United website. "The main thing is how you recover in the next game, or the game itself. He did that.
"He became more important as the season went on and made good saves. I am sure United knew all [about him] when they signed him, so would have been aware of what to expect."
Van der Sar conceded that it will always be difficult to overtake his spot in the United fold; in the six years he was at the club, the 41 year old won four Premier League titles and a Champions League, and set the world league clean sheet record, going 1311 minutes without conceding a goal.
That's a lot to live up to, but the stopper believes that if De Gea sticks to working on his own strengths he can create his own legacy at United, just as Van der Sar and Peter Schmeichel did before him.
"Maybe it was hard to follow in my footsteps," Edwin explained. "It can happen. People used to get compared to Peter Schmeichel; now maybe it's me.
"De Gea has to ignore that and just play his own game. Eric Steele, the goalkeeping coach, and the manager will both help him and hopefully next season he will be ready from the start."