Former Manchester United manager Tommy Docherty has predicted that David Moyes will take over from Sir Alex Ferguson when the legendary gaffer does decide to retire.
The thought of Ferguson leaving Old Trafford is not one that Red Devil fans like to face up to, with the Scot delivering countless trophies and titles from the dugout over the past 25 years.
And while Ferguson has insisted he could go on for another two or three years with United, sighting his health as the main reason he might leave, Docherty believes that when he does go he'll have a big hand in choosing a replacement.
"Fergie will make the appointment of whoever takes his place, not the directors," he told BBC Sport.
"I think it will be David Moyes [who takes over at United] because they are good friends. He's done a great job at Everton with no money."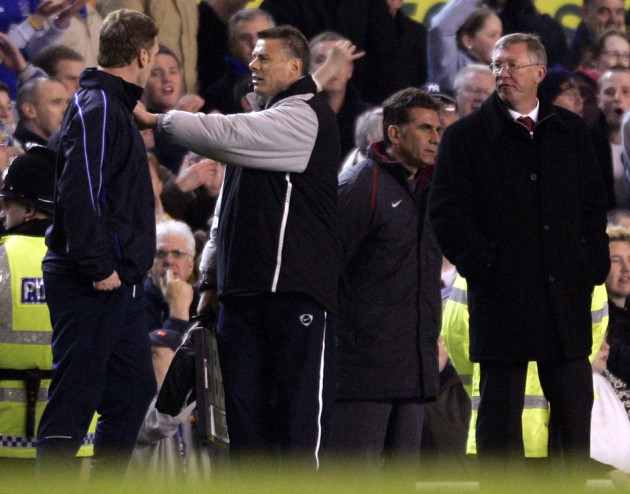 Docherty, who managed United in the 1970s and won the FA Cup and Second Division trophies in his time at the club, reiterated that Moyes would be most suitable for the role which will likely be one of the toughest jobs in football.
"If I was a gambling man I would say David Moyes," he explained. "He's an ex-player, but not a great player, just as Sir Alex wasn't a great player, but their records as managers are fantastic.
"Alex will probably move upstairs, but he will want a new manager who knows how the game is played, how the club should be run and keep in contact with him about what's going on."
But United fans needn't worry just yet that they will lose their messiah, with Docherty revealing he believes that Ferguson will stay on at the club until he is physically incapable of the job.
He added: "I think he will carry on managing Manchester United as long as keeps his enthusiasm and his health.
"If he does that that there's no reason he can't carry on for I don't know how long."