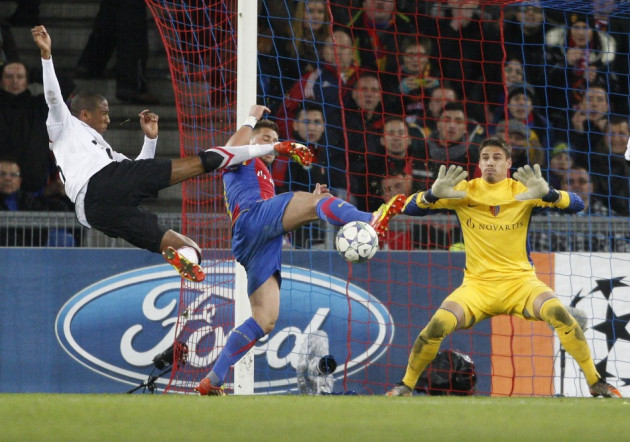 Mark Bosnich believes a lack of world class players at Manchester United is the root cause of their indifferent Premier League form and the reason behind their Champions League exit.
Sir Alex Ferguson deployed Wayne Rooney as a lone striker in Wednesday's 2-1 defeat against FC Basel and the England international struggled with only Ryan Giggs in support as United sunk to defeat in Switzerland.
Since their 6-1 defeat at the hands of bitter rivals Manchester City, United have scored just five goals in five league games and their lack of fire-power up front ultimately contributed to their defeat last night.
Former Manchester United goalkeeper Bosnich claims their goal-shy forward-line and suspect defence ultimately contributed to their demotion to the Europa League.
"The Manchester United side of the last four or five years has been built on a solid defence," Bosnich told talkSPORT. "Ronaldo and Rooney were the x-factor but they haven't got that type of quality anymore.
"One of the biggest problems is their lack of goals and a number 10, they haven't really got one.
"European football is the toughest football there is and you need someone that's going to create from that position.
"Ferguson tried Rooney there for part of the season, but going away to Basel and starting with only one striker is a problem for me.
"They haven't got a world class midfielder. Giggs did well on Wednesday night but that's not his natural position. He's doing a fantastic job considering his age but they need someone who plays between the opposition's defence and midfield. That's their go-to man, someone who can create things, especially when you defence is not what it was."