The future of Manchester United winger Nani appears to growing less certain after it was reported that AC Milan were considering making an offer in the January transfer window.
Nani has yet to sign a new contract with United and now has less than two years remaining as he attempts to prove to Sir Alex Ferguson that he deserves to be on a par with the clubs top earners.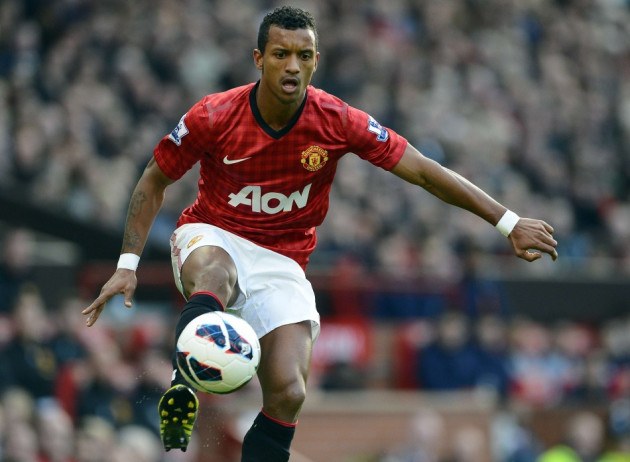 The Portugal international has not been helped by a loss of form which saw him hauled off at half-time against Liverpool, while his behaviour off the field has not endeared him to Ferguson as he reportedly was involved in a fight with reserve team player Davide Petrucci.
A report on Goal.com suggests that Manchester United would only consider selling if an offer of £20million was made, however, AC Milan are only willing to start the bidding at around £12m.
Nani did score in the 3-2 loss to Tottenham just weeks ago, but he was only handed the chance to appear in the first team because of injuries to Antonio Valencia and Ashley Young.
Goal.com reports that a summer move to Zenit St. Petersburg only fell through because of the wingers unrealistic wage demands and Manchester United may now consider listening to offers in January.
United may have already identified a potential replacement for Nani in former Liverpool winger Thomas Ince. The 20-year-old has starred for Blackpool this season and has already scored six goals in just seven league appearances.
Ince was never really handed a chance to shine in the Liverpool first team and eventually signed a two year deal with Blackpool. He has consistently earned the praise of manager Ian Holloway who believes he is good enough to play for England.
"Incey has been creating and scoring. In other words, if Arsene Wenger bought him, he'd be good enough to start for England," said Holloway. "I can't keep anybody. I am working with them to get them to a Man United or Arsenal. That's what I want to do for these boys."
The Manchester Evening News believes that if United sold Nani then they would be willing to use around £6million to lure Ince away from Blackpool.
Already a regular in the Blackpool first team, Ince has also forced his way in to the England Under-21 set-up and provided the assist for Connor Wickham as Stuart Pearce's side beat Serbia 1-0 on the night to qualify for the 2013 European Championships.
Should Ince move to Old Trafford then he would match the achievement of his illustrious dad, Paul, who played for both Liverpool and Manchester United in his long and successful career.