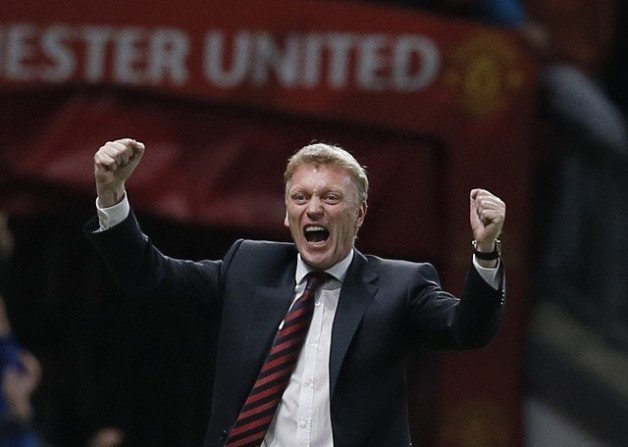 Manchester United manager David Moyes claims striker Chicharito has handed him a selection headache, following impressive performance against Liverpool in the Capital One Cup on Wednesday.
The Mexico international scored the only goal of the match, as the Red Devils edged out their archrivals 1-0 at Old Trafford. The 25-year-old, who made his first start under Moyes, evaded Liverpool defender Jose Enrique to poke home a Wayne Rooney corner early on in the second half.
United had scored just seven goals from their five league games so far this season and Moyes is happy that Hernandez has now handed him a selection dilemma.
"Everybody tells me about the goals he scores and I saw one [against Liverpool]. They tell me he always gets his goals throughout the season and if he keeps doing that it gives you problems. We've got good strikers here but we need pressure and we need goals. We need to keep scoring goals," the manager pointed out.
"I think sometimes in the box it's your movement so you can lose big defenders and markers. I think Chicha did that and he's done great - his movement in the box is terrific. A lot of credit must go to him for the way he finished it as well. It's okay losing him [Enrique] but the way he adjusted his body to get the finish away means it was a really good goal from our point of view at a good time in the game," Moyes added.
United centre-back Jonny Evans, who also enjoyed his first competitive start under the manager, was impressed with the Mexican's goal as well.
"Chicharito scored a brilliant goal. His movement was unbelievable to get away from his marker. We know what he's like day in, day out in training. You've always got to be aware of him, he only needs a yard to get a goal. It was a fantastic finish. He's that type of lad. As long as he puts it in the goal, he's happy. He just loves scoring goals," Evans said.
Hernandez was behind Robin van Persie, Wayne Rooney and Danny Welbeck in the pecking order at Old Trafford but with the Dutchman currently recovering from a groin injury, he might get a few more chances.