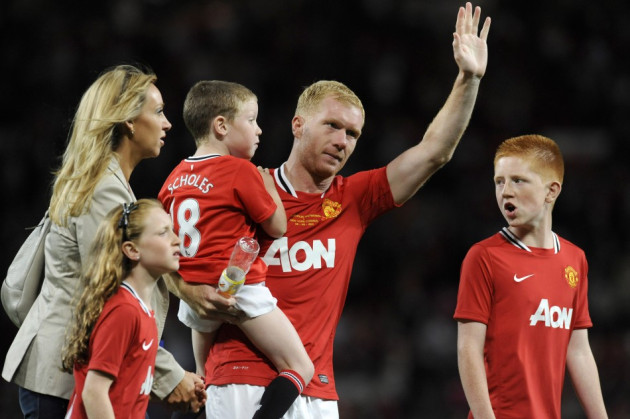 The New York Cosmos played their first match in over 25 years at Old Trafford on Friday night, as Paul Scholes brought his Manchester United career to a close with a 6-0 victory.
A visibly tearful Scholes paid tribute to a wonderful United career after the game, saying that he left Old Trafford "with a few decent memories".
The midfielder opened the scoring after eight minutes with a trademark drive from 20 yards as United dismantled a Cosmos side containing Gary Neville, Wayne Bridge, Fabio Cannavaro and Patrick Veira.
"I hope I have left the fans with a few decent memories," he said. "I'd like to thank the manager, my team-mates, the coaching staff. I cannot say how grateful I am to them. It has been a great pleasure. They have all been brilliant with me, and so have the fans, right from the start of my career.
"It has been a special night, but I am glad it's over, really. I would say thanks to the fans for being so amazing and that I am just looking forward to being one of them now, and watching this team go on to win more trophies."