With the future of Nani looking increasingly bleak at Manchester United we decided that it was about time to analyse the credentials of some of the wingers being tipped to replace the frustrating midfielder.
The 26-year-old has started just four Premier League games this season and there have been murmurs that he is ready to leave Old Trafford in order to gain higher wages at another club.
It appeared as though Zenit St Petersburg were interested in the summer before they broke the bank to seal the signatures of Hulk and Axel Witsel, while Juventus have also repeatedly been linked with the winger.
With just over 18 months remaining on his contract, it could be the right time for Sir Alex Ferguson to cash in on a player who, on his day, is still one of the most talented and capable wingers in world football.
While some managers would suffer minor palpitations at the thought of losing a player of such ability, Ferguson has mastered the art of seamlessly waving in a new bright star ready to soak up the adulation of the boisterous United fans.
Numerous names have already been mentioned, with everything from the positively plausible to the frankly farcical. Below we look at the players linked with United and assess the probability that they could make the move to Old Trafford.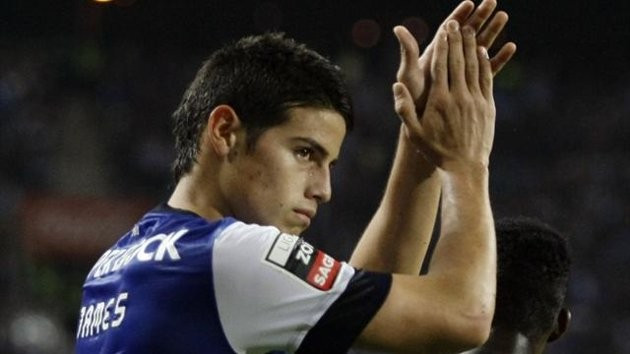 James Rodriguez: Porto
The 21-year-old is viewed as one of the hottest prospects in European football after starring for Porto last season. United are believed to have watched the Colombian on several occasions and are sure to have been impressed with what they have seen. Seven goals in 13 games has seen Rodriguez become even more highly valued by the Portuguese club who are believed to rate him at more than £35million.
With the ability to carry the ball at speed, deliver a killer pass and find the back of the net with ease, Rodriguez is certain to be in-demand from the top European clubs. His value may put off Ferguson but if a deal could be negotiated that saw Nani move in the opposite direction then there could be some strength to these rumours. Having previously bought Cristiano Ronaldo and Nani from Portugal, Ferguson will be aware of the special talent that is available in this division.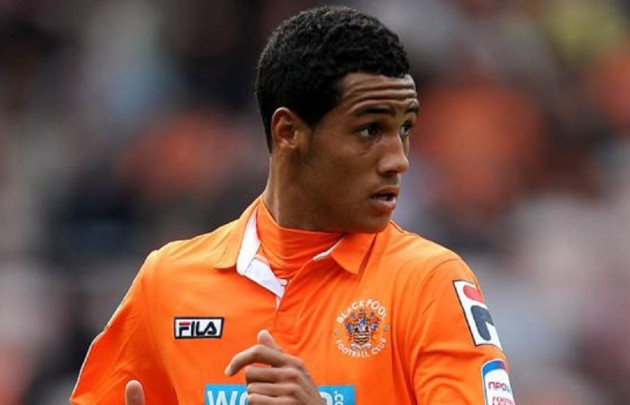 Thomas Ince: Blackpool
With 10 goals in 15 league games this season, Ince is proving that Liverpool made a bad decision by allowing the winger to leave. An England Under-21 international who can operate on either wing and possesses a cultured left-foot, Ince has Premier League clubs queuing up to offer him an immediate route to the top flight.
Heavily influence by his father Paul, Ferguson may well be able to call upon his former midfielder to advise the younger Ince to make the move to Old Trafford. It seems inevitable that offers will arrive in January and he would represent a low-risk option for United. An offer of £5million is likely to see Blackpool part ways with the 20-year-old, and with bags of talent yet to be fully explored, Ince would seem a sound investment.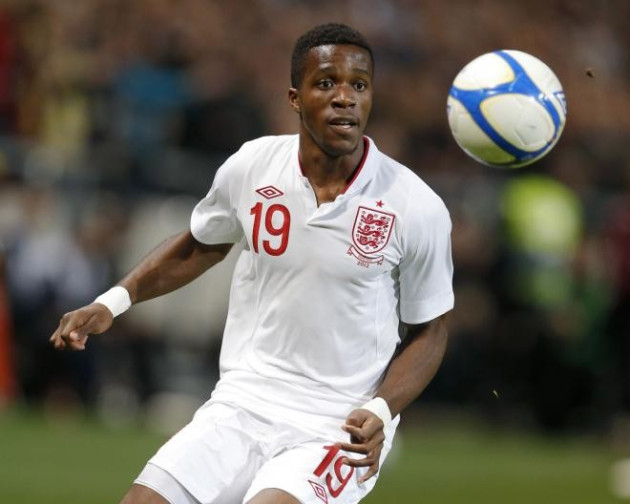 Wilfried Zaha: Crystal Palace
This is a man in demand. Whether it is the Ivory Coast or England, Zaha has suddenly emerged as one of the best young talents in England. His scintillating displays for Palace have led to scouts from virtually every Premier League club making numerous visits to Selhurst Park. Goal.com believes that Manchester United will make an offer in January that will allow Zaha to remain in south London until the end of the season.
With a contract running until 2017, Palace co-chairman Steve Parish has claimed that he would only accept an offer in the region of £20million. A fee that Manchester United could easily afford, but it would represent a gamble for a player who has never been tested at the highest level. With interest from Arsenal, Liverpool and Tottenham, there may be a case that United want to beat their rivals to the winger, however, they may prefer to see how he adjusts to life in the Premier League whether that is with a promoted Palace side or another top flight club.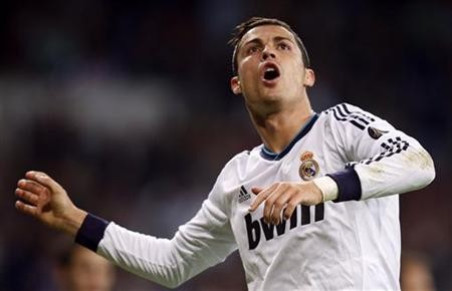 Cristiano Ronaldo: Real Madrid
"I'd like to think it would be [possible to get Ronaldo back], but I don't think it will be. You're talking about incredible amounts of money now. What would you think his value would be? He's definitely unbuyable. Who could afford to buy him?. I'm not saying he'll stay there forever, you never know. How do you know we've not got a buy-back clause for him?"
Ferguson has teased the United fans by suggesting he would love to bring Ronaldo back to Old Trafford and why not. The Madrid superstar has scored 165 goals in 162 appearances since moving to Spain and last season helped Jose Mourinho overcome Barcelona to win the title. Fergie would welcome him back with open arms; unfortunately it is utterly implausible that Madrid would let him go. We're afraid this one just isn't going to happen.