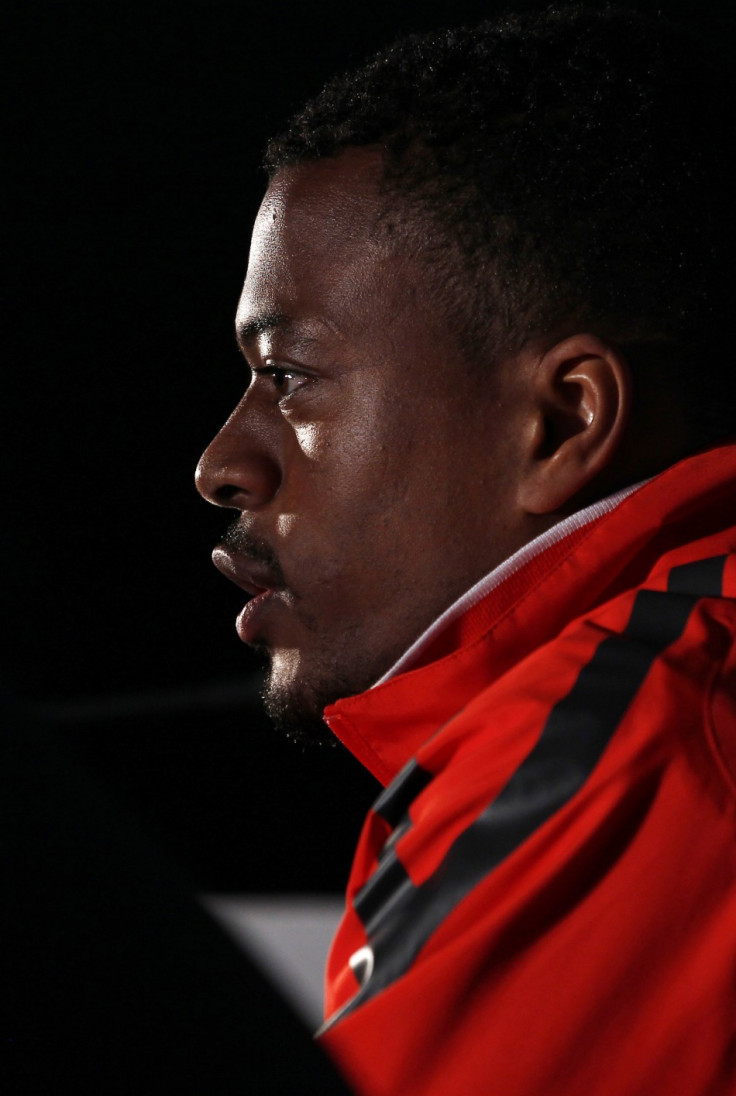 Manchester United captain Patrice Evra says that the Red Devils are themselves to blame for letting the Premiership slip after earlier having an eight-point lead over rivals Manchester City, who are on the verge of lifting their first Premier League title since 1968.
Sir Alex Ferguson's men now know that the Citizens will lift the title (if they register a win against Queens Park Rangers) regardless of whether the Red Devils win or lose in their last Premier League fixture, against Sunderland, this season.
Ironically, earlier, City's chances of winning the Premiership title were looking bleak following their defeat to Arsenal and Manchester United's win over QPR.
"I don't like to look into the past because the past can't benefit the present. But it's a reality. We killed ourselves when we were eight points clear with six games to go. We were winning 4-2 against Everton and then, in the last six minutes, ended up with a draw, at Old Trafford. I thought something like that wasn't possible. It was a bad sign," ESPN quoted Evra as saying.
Even after their derby loss to the Citizens, the Red Devils were still hopeful of getting their hands on the Premier League title as City's were next in line to face the in-form Newcastle United, who were on top of their game after registering a 2-0 win over Chelsea.
City, with the help of Yaya Toure, registered a comfortable 2-0 victory against the Magpies giving the Red Devils absolute no chance of making a comeback.
"We were really down because we expected a little miracle from Newcastle and it didn't happen," said the 30-year-old Frenchman, according to a Skysports report.
Now United's only hope lies with QPR (who are fighting hard to avoid relegation) to produce an absolute miracle to deny Roberto Mancini's men, their first Premier League title in 44 years in their own home ground.
"Maybe people will say I'm crazy or that I'm only saying this because I'm a Manchester United player, but I still believe we can win the title. I know the destiny is not in our hands and Sunderland is not an easy place to go but I think we will win in front of all their fans. We have no choice but to believe. If we want to keep believing in the miracle we have to beat Sunderland," said the French defender, according to Manchester United's official web site.