Manchester United star Robin van Persie has issued a warning to his team's Premier League rivals. The Dutch international, who become his national side's skipper earlier this month, believes his form with reigning champions United will only get better.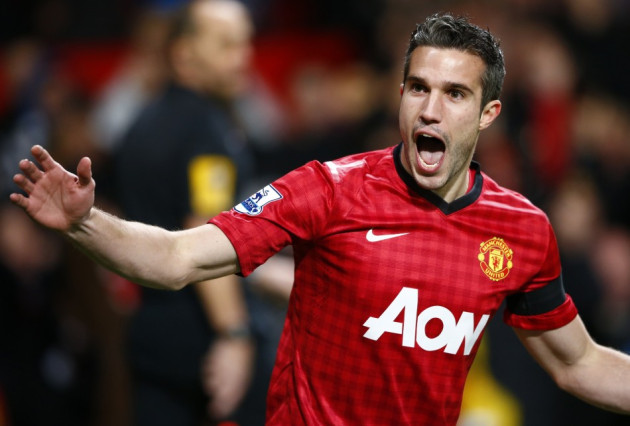 The 29-year-old finished last season as the league's top scorer and won the Golden Boot after scoring 26 goals in 38 league appearances. Van Persie praised Arsenal's chief scout, Steve Rowley, for making a DVD of his own game while at the Emirates, which helped the striker improve, and the Dutchman is still doing the same thing at United.
"When Sir Alex Ferguson told me he wanted to sign me from Arsenal last year, I said to him that I was still improving as a player. I may be 29 now, but everything I do in training is tailored so that I can ­become a better footballer," van Persie told the Mirror.
"That includes watching DVDs of ­myself. I started doing it when I was at Arsenal. Steve Rowley, who is the head of scouting at the club, used to make me a DVD of all my actions from every game," he said.
"I would collect a new one every Monday morning and I could not wait to watch it ­because it enabled me to study both my good moments and my bad moments in every game I played. When I was younger, that kind of ­attention to detail was not possible," the Dutchman added.
The former Arsenal skipper won the Premier League medal in his debut season at Old Trafford and praised United's legendary manager Sir Alex Ferguson. He hailed the 71-year-old Scot as the best manager he has ever played under.
"I have been lucky to work with many great managers. Bert van Marwijk at Feyenoord and Holland, Marco van Basten and Louis van Gaal at Holland and Arsene Wenger at Arsenal," the former Arsenal skipper said.
"I learned something from every single one of them, yet the great thing about working under Sir Alex last season was the level of expertise. I loved the way Sir Alex and the coach Rene Meulensteen prepared us for matches. They would design ­training sessions to suit both the team and the individual," van Persie said.