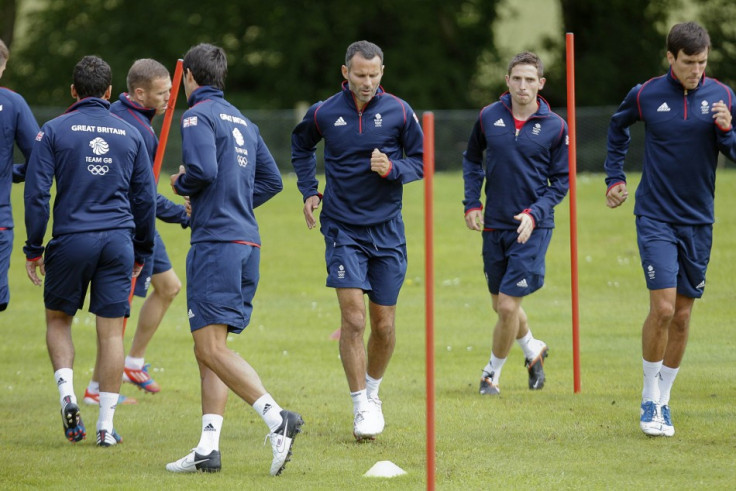 Manchester United midfielder and Team GB captain Ryan Giggs insists that he is fit enough to continue his professional career at Old Trafford.
The 38-year-old, who was named the captain of Stuart Pearce's 18-man football team for this summer's Olympic Games, has stated that he is confident of spending a few more years with the Red Devils.
"I'm enjoying it more than ever. Whether that is because it is coming to an end I don't know but I'm enjoying it, I enjoy playing for United and I will enjoying playing [in the Olympics]," ESPN quoted Giggs as saying.
Giggs has won 12 league titles and two Champions Leagues at United, after joining the club's academy in 1987. The former Wales international, who recently signed a one-year extension at Old Trafford, also said he is unsure of when he will call it a day.
"I think I'll know [when it is time to retire]. I'm prepared at the moment - it could be this year, it could be next year, I don't know. I'm still fit and I'm still playing in the majority of games, so as long as I'm still enjoying it I'll carry on," the veteran stressed.
Cleverley aiming for Olympic glory
Meanwhile, United midfielder Tom Cleverley is hoping to make up for an injury-plagued season by winning gold at London 2012. The 22-year-old has been included by Pearce's in his squad for the Games and their first match is scheduled against Senegal at Old Trafford on 26 July.
Cleverley picked up an ankle injury against Bolton Wanderers just a month into the last league season. The player returned to the first team a few months later but suffered another injury against Ajax in February effectively ending his season. However, he said he knew that he had a chance at the Olympics.
"Hopefully I will win many trophies with Manchester United but to have an Olympic gold on your mantelpiece is something to tell your grandkids about. I have known since Christmas that I might have a chance of the Olympics. I knew if I wasn't going to make the Euros I would love to be a part of this. It is something I have been thinking about for a long time and I am thrilled. This would help to make up for the disappointment of last season for me," The Sun quoted the midfielder as saying.