Michael Owen says he still believes he's capable of playing in a Premier League side, with the Manchester United striker looking at offers as he decides on his next move.
Yesterday Owen confirmed on his Twitter that Sir Alex Ferguson had told him he would not be offered a new contract in the summer.
Despite being a club hero for his goal against Manchester City in what is considered to be one of the best games in the 20 year history of the Premier League, injuries have plagued the England international this season and he could only manage four league appearances for United.
And as Owen prepares to leave the club, the 32 year old says he is considering numerous options, and is still feeling fit enough to stand up with the best.
"I am only 32," he told Sky Sports. "I might look a bit older than that but obviously looking at the likes of Scholesy and Giggsy it doesn't half fill you with a lot of motivation and confidence that they are playing into their mid-to-late thirties and I still feel as if I am reasonably young.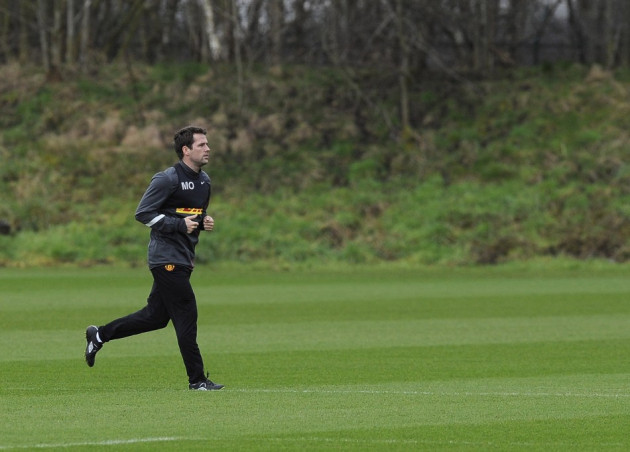 "When I wake up my body feels good even though I have had a few injuries. I don't wake up with sore joints or anything like that.
"At 32 I definitely owe it to myself to still have two or three years and hopefully play a bit more for somebody else."
Owen did stop short of saying that the Championship would be an option for him post-United, admitting that he may look outside England as a possibility for next season and beyond.
"The Championship is not an option," he stated. "I'd like to think I haven't lost the ability to score goals at the highest level.
"I may look further afield."
Lucrative leagues such as those in America and China could be options for the former Liverpool and Newcastle man, while Southampton have also been touted as a possibility.
Former Saints star Matt Le Tissier joked with Owen on Twitter that the hitman would do well to head to the south coast, and he replied: "Open to offers!!!"
Southampton have had a whirlwind couple of seasons, being promoted from League One to the Championship and then straight up into the Premier League within two years.
And if Owen can maintain the injuries which held him back in so many ways at United, he could well be a big asset for the top-flight newcomers.