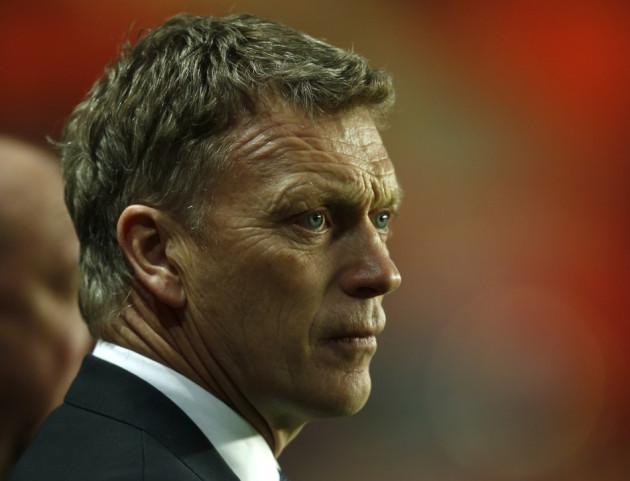 As David Moyes begins his new role as Manchester United manager after officially takingcharge from 1 July, former midfielder Paddy Crerand says his backroom appointments will give the former Everton man a great head start as he looks to make his mark on the club.
Moyes has appointed Jimmy Lumsden, Steve Round and goalkeeping coach Chris Woods; all three having worked alongside the manager during his time at Goodison Park.
The changes will certainly be felt through the United ranks as the side get used to life without Sir Alex Ferguson, but Crerand believes that Moyes made he right choices to take the club forward.
"I have known Jimmy Lumsden for a long time, I know him very well and he is a smashing little fella," he told the United website. "He will continue the Scottish theme as well, so at least we will understand what we are talking about, we will understand each other.
"I first met Jimmy when he was with Eddie Gray, the ex-Leeds manager and I think Jim was at Leeds with him. My son Danny was at Rochdale for a while when Jimmy was there with Eddie.
"He has been with David all the way from Preston North End, so Dave has obviously got total trust in him and you can understand why he has brought him in."
Moyes was certainly a left-of-field choice to be the successor for Ferguson, with the 50 year old currently holding an empty trophy cabinet and limited European experience.
But Ferguson trusted in the manager to take over one of the toughest jobs in football, and Crerand does too, insisting he has the experience to keep United challenging for trophies across the board.
"David was under pressure every day at Everton with the support and expectations they have," the former United man explained. "They don't have the same money that Manchester United have but he is ready for it. He was at Preston, Everton and now United, but there is pressure in every aspect of football regardless of the club.
"The greatest pleasure in football is winning football matches. That is the highlight and that is why David has taken the job. He has come to a much bigger club and there is nobody out there who wouldn't want to be the manager of Manchester United. Sir Alex has left a great standard of player at the club.
"Of course, the expectancy at United is higher than anywhere else and it is a pressure job that has come from Sir Alex, whose record he has got to try and beat. I don't think there is a better candidate. The greatest thing is that Sir Alex had a big say in it [Moyes' appointment]."