The Paul Pogba saga seems to have been never-ending this season, with the youngster jumping backwards and forwards over whether to commit to Manchester United.
At just 19 years of age, a lot of positive things have been said about the Frenchman, with media outlets continually referring to him as the new Patrick Vieira, while his performances for the Red Devils' youth team have outshone his fellow teammates.
Sir Alex Ferguson has made it clear he wants to keep Pogba on board, saying numerous times that he believes the starlet will be an integral part of the senior squad in the future.
And while speculation from media outlets in the past have suggested that Pogba is demanding higher wages to sign a deal, with his agent causing problems and insisting on taking a sky-high commission, the issues with his decision are surely a lot more complex than that.
One big point that the former Le Havre man will be considering is the possibility of game time. Seen as a long term replacement for Paul Scholes, it will be difficult for the youngster to get the chance he craves in the first team with Scholes still playing.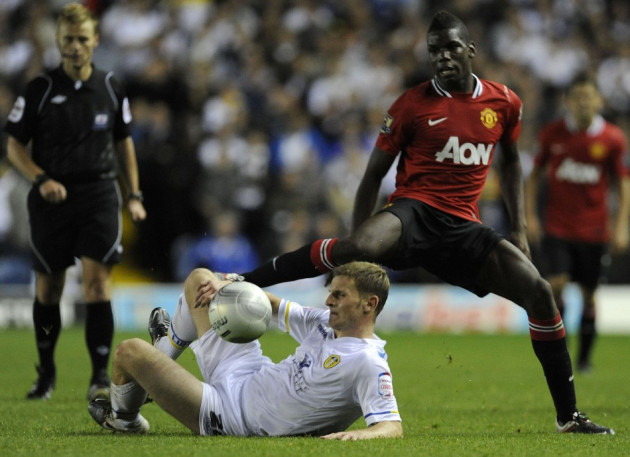 Based on age, the 37 year old is certainly coming towards the end of his career. But based on form, Scholes is standing up alongside players half his age, and many have credited the England international with saving United's season.
With that in mind, speculation is rife that he will sign on for another season, and continue to run until he can run no more. From Pogba's point of view, this could well mean another season of sporadic appearances in Cup matches and the like, and leave him with another season of patchy and limited experience.
United is a side that any youngster dreams of playing for, and Pogba is certainly no different. When he left Le Havre, it was under controversial circumstances, with the French outfit claiming to have a 'non-solicitation agreement' with Pogba to stay at the club.
United were cleared of any wrong doing in their move for Pogba, but at just 17, two clubs were willing to go to court to fight over his ownership. And while this was all going on, his club before Le Havre, Torcy, were also releasing statements saying that Le Havre had used the same tactics as the English giants in their pursuit of the teen.
To go through such a difficult time, including Pogba's parents being criticised by the French clubs, the midfielder must have been pretty desperate to make the move to United. Looking back on his decision, maybe he holds some regrets, mainly because the game time he would have received in France would have made him even more hot property, and in a better place to demand higher wages and benefits, right now.
If Juventus are in fact offering him first team experience, why wouldn't it be tempting for Pogba to say goodbye to one of the biggest clubs in the world? There is a saying that it's all downhill when you leave United, but most footballers, for all the money and the perks, just want to play football and win trophies.
Perhaps Juventus can offer that, and right now, and though Ferguson has insisted he wants to keep Pogba, United cannot guarantee he'll be an important part of their squad next season.
And so Pogba has a big decision to make, and fans are waiting with bated breath to find out what happens. Will he trust in Ferguson, or choose the guarantee of first team football elsewhere?