Paul Pogba is still yet to speak out on his future, but reports in Italy are suggesting that the Manchester United youngster has decided he wants to make the move to Italian giants Juventus next season.
Pogba made the move to Old Trafford under controversial circumstances from Le Havre in 2009, and though the 19 year old has starred for the reserve side, he's so far been unable to break into the first team.
As a result, the playmaker hasn't yet signed a new deal, despite Sir Alex Ferguson continually insisting he wants to keep Pogba at United.
"The boy has great potential and he is at the right club. He has to make that decision," the Scot said in April. "We have agreed a deal with his agent. Now it is just down to the boy."
But Juventus have been said to be circling for some time now, and should the deal with United fall through, multiple reports in England and Italy have claimed that the Serie A giants are ready to step in.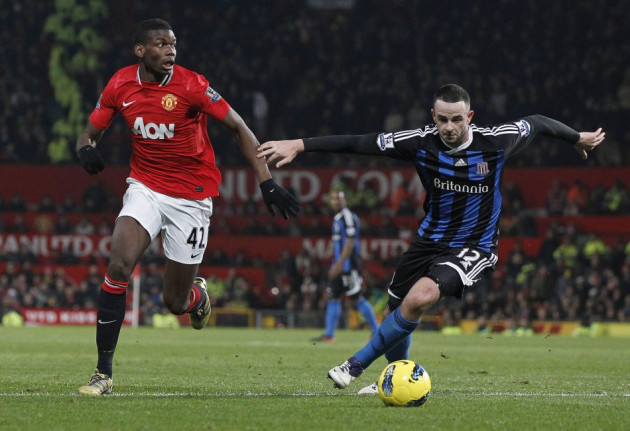 And now, Sky Sport Italia is claiming that Pogba has made his decision to make the move to Italy, which will no doubt be bad news for United.
Calciomercato.com has also claimed that the decision has been made by Pogba, and he will make the move in the summer, leaving United with minimal compensation for losing one of their younger players on a free transfer.
While speculation is rife over Pogba's future, the Frenchman has remained conspicuously silent, with his agent also not confirming or denying rumours over where he will spend next season.
United are set for a particularly busy summer, especially if they're unable to move cross-town rivals Manchester City from top spot on the table and lose out in the title race.
The club are also said to be trying to broker a deal for Welbeck to commit for the long term, though the England international looks to be a lot more keen to commit than Pogba, particularly if the reports of tripling his salary are true.
Pogba's situation, however, looks set to drag on until at least June, with the man once dubbed the next Partick Vieira still recovering from a season ending ankle injury.