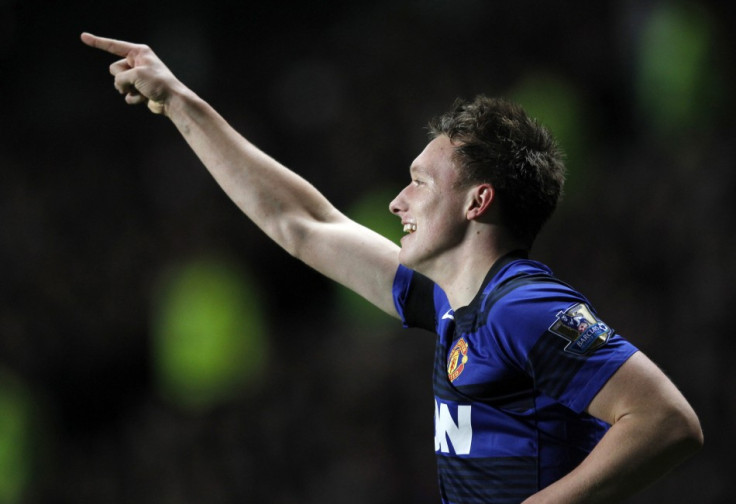 Sir Alex Ferguson believes that Phil Jones could be a future captain of Manchester United, as the young defender continues to shine in his debut season for the Red Devils.
After moving to Old Trafford from Blackburn Rovers last summer, Jones has very quickly become entrenched in the squad, and has so far made 35 appearances for the club this season.
And Ferguson believes that if he continues to star for the club, the 20 year old has what it takes to be counted alongside some of United's best.
"He's definitely a future captain," Ferguson told United's website. "There's no doubt about that. I said that from the minute he came to us that I thought there was something about the boy."
Ferguson acknowledged that injuries have held Jones back somewhat at United this season, but believes the youngster will be working hard to stay fit and help the club assert their dominance over the table this season.
"He was doing great until he started getting all these injuries and a bit of illness with flu," he explained. "That kind of thing has derailed his time with us as he and Chris Smalling have had a nightmare, the two of them.
"If they can stay fit for the rest of the season, it'll be a big bonus for us because they are exceptionally good young players."
United will be hoping that Jones is at his best tonight when the side take on Blackburn, and aim to make amends their 3-2 loss to the club at the start of the year.
The English giants are currently two points ahead of bitter rivals Manchester City in the Premier League table, but a win tonight will take them more than a game clear at the top as they aim to increase their advantage in preparation for a showdown with City on April 30.
Ryan Giggs, who is aiming for his 13th Premier League title this season, all of which the midfielder has won with United, believes that the club have what it takes to keep calm while City look to be panicking.
"It's always been a tough place to go for us," Giggs said. "It's like a mini-local derby. We always take good numbers there but that just seems to lift the Blackburn fans, who are always up for it.
"On a few occasions down the years we've not played very well there and we've had one or two players sent off at Ewood Park as well. It's just been a tricky place to go, although we do have good memories of going there from last season when we won the league at Blackburn.
"It's important we go there to try and get a good result but I don't think this fixture will have the same sort of impact on the title race as it has in the last two seasons. There are still too many points at stake. Even if we lose at Blackburn, there will be another 21 points to be won. I can see it going right down to the wire."