Nicky Butt says he can't see Manchester United losing on Monday night, with the club facing possibly the biggest match of their season next week.
The Red Devils face cross-town rivals Manchester City in what looks likely to be a title decider, and after they were thrashed 6-1 last time the two sides met, Sir Alex Ferguson is keen to keep the pressure to a minimum, with reports claiming the squad will head to Wales this weekend to avoid the furore surrounding the game.
City were believed to be title favourites for the majority of the season, with many pundits claiming that the club spent far too much money for United to be able to compete for England's highest honours.
But Butt believes that the characters at United, who are there as a result of Sir Alex Ferguson, will come together and show that money doesn't buy everything.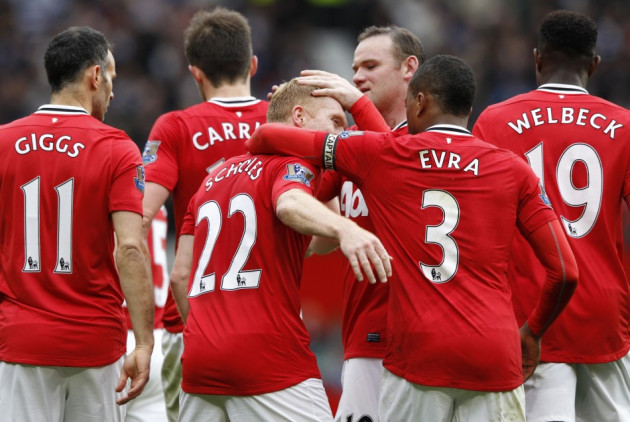 "United always get a result in the big games when they need one," he told the Manchester Evening News. "And that is down to the manager.
"Sir Alex Ferguson buys the right players and the right characters and that never-say-die spirit gets ingrained in you.
"Training will be full on as it always is and you get your rewards from that intensity.
"When you get out on the pitch you carry the club's history and traditions on your shoulders with you and the manager will only have players who can deal with that.
"The mentality and work ethic comes from him and on these occasions it comes through. I just don't see United losing on Monday night."
Butt did admit that City's midfield will be quite a frightening prospect for United, telling the paper: "You can pick any combination from the choices at City and it is a quality, world-class department.
"It is quite frightening the choice they have. It is a phenomenal squad and an incredible midfield unit.
"I have seen and played against a lot of great midfields. At United I played with and watched Roy Keane and Paul Scholes as a central midfield twosome and they were among the very best.
"But I have to hold my hands up and say City's midfield is as good as any I have seen."
The former defensive midfielder also said that Paul Scholes is the weapon that could be United's key to stopping City, with Michael Carrick also falling under the radar for his contributions this season.
"Paul Scholes is still one of the best midfield players in the world," he said. "City will be as wary of him as United might be of their midfielders. "And I don't think Michael Carrick gets the plaudits he fully deserves.
"I am a big fan of Michael because he can do so much.
"He has a good eye for a tackle, he can pass long and short with great accuracy and purpose and being a tall lad he's good in the air as well. I just wish he would score more goals, then people might talk about him more.
"Nevertheless, he's a great midfielder and works well with Scholesy."