Manchester United have kept their title hopes alive with a 2-0 win over Swansea today, keeping the pressure on cross-town rivals Manchester City with just one game to go in the season.
First half goals from Paul Scholes and Ashley Young sealed the win for the Red Devils, though if City win against QPR at home next weekend the title will be theirs for the first time in 44 years, with a current goal difference of eight over their successful neighbours looking near impossible to overturn.
United have to travel to the Stadium of Light to face Sunderland on the final day of the season, but Sir Alex Ferguson still has hope that they will be the ones celebrating glory come May 13.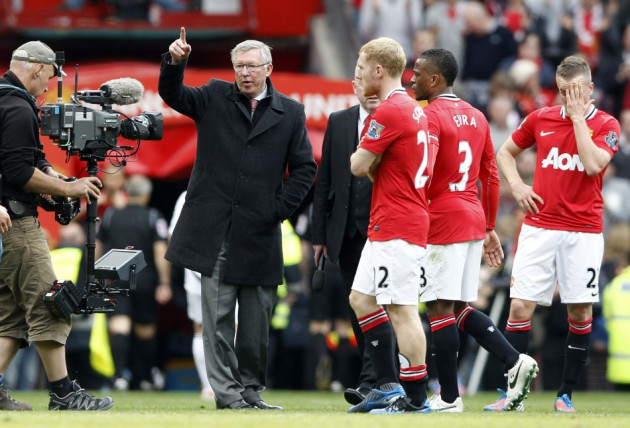 "We have to go there with the right spirit to win the match. You never know," he told Sky Sports.
"Our responsibility (next week) is to win the game.
"We've got next week. QPR need a point, so you never know. I just wish Sparky (QPR boss Mark Hughes) was playing."
Of the match, Ferguson said: "We did what had to do. We won the match.
"We had a lot of chances. I thought we played very, very well.
"I was pleased to win the match."