United Have A Phenomenal Young Footballer On Their Hands
Tom Cleverley will be a brilliant player if he can build on his experience, Nicky Butt says
Manchester United have a phenomenal footballer on their hands in Tom Cleverley, according to former star Nicky Butt, with the 23 year old desperately hoping to keep the rest of his season injury free.
Cleverley has missed out on spells with both the Red Devils and England over the past year due to numerous injury troubles, though his potential has not gone unrecognised.
And after impressing for both his club and country already this season, Butt believes that the former United youth player will become a vital part of Ferguson's next generation, so long as he continues to increase his experience on the pitch.
"I think he needs a good season behind him, where he plays 30 or 35 games," he told BBC Radio Manchester. "He had a few injuries in his early days, but he's got to a level now where he needs to get games under his belt.
"Tom can be a great player. His ability is there for everyone to see.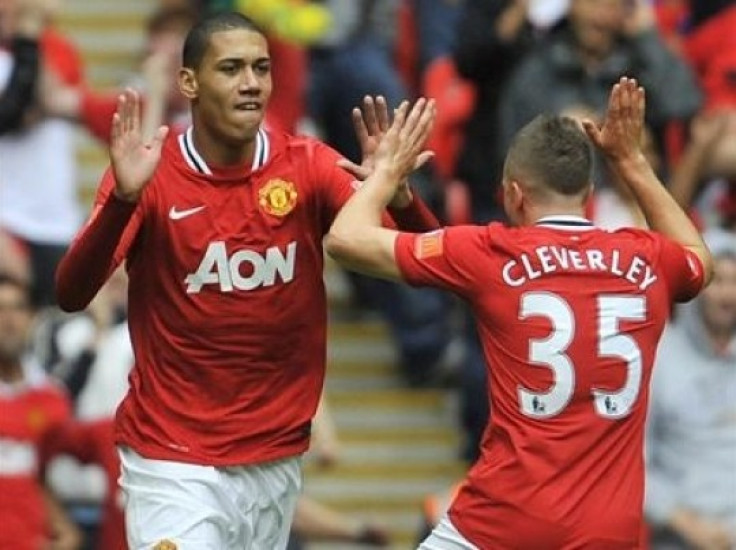 "He's a phenomenal young footballer and he's at the right club to develop, with the right manager, the right coaches and the right players around him.
"He's one of those players who can go on to great things but he needs a good run in the team and to get used to playing week in and week out for a massive club."
United will be hoping that Cleverley can develop quickly with the club having faced issues over a lack of depth in their midfield over the past year.
While Paul Scholes made a comeback in their last campaign and proved to be integral in the middle of the park as Cleverley was recovering from injury, at 37 years of age he certainly won't be able to sustain a starting spot for every one of United's matches across four competitions.
And with Cleverley receiving praise from the likes of Sir Alex Ferguson, multiple United and England teammates and pundits, many will be watching the starlet closely as he goes about proving himself this season.
© Copyright IBTimes 2023. All rights reserved.