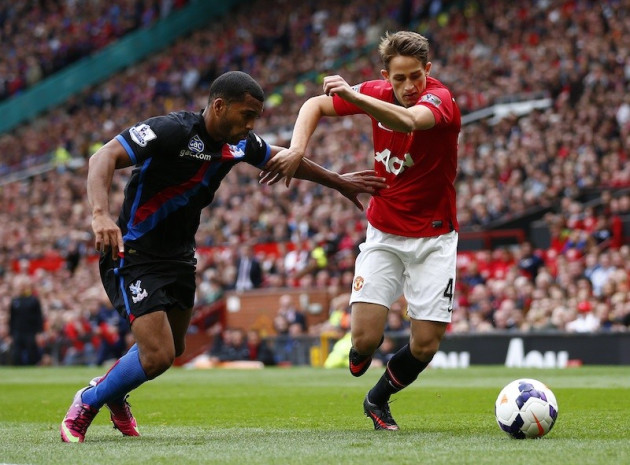 Juventus are considering an attempt to snare Adnan Januzaj from Manchester United in the January transfer window, according to reports.
Januzaj joined United from Anderlecht in 2011 and moved into the side's senior line-up this summer. His performances for the side so far this season have been widely lauded, with the 18 year old even almost outshining fellow Belgian Marouane Fellaini.
United were believed to be offering Januzaj a five year deal in the hopes of fending off interest from other clubs but Juventus are now making their intentions to fight for the teen clear, the Daily Mail reports.
Juventus and United have a history of issues with the movement of young players; last summer, the Italian side signed Paul Pogba without Sir Alex Ferguson's knowledge, leaving the Scot to hint that the club had done the deal without integrity.
Pogba has since gone on to star for Juventus and looks to have proven that he was indeed ready for the game time that Ferguson denied him and the Serie A outfit will no doubt be promising the same carrot to Januzaj.
Like Pogba, Januzaj is seeking assurances from United that he will play a part in their squad this season on a regular basis before signing a new deal with the club. Manchester City and Barcelona are also believed to be interested in his signature and it would appear the player holds the power over his current club as they continue to negotiate a deal.
The situation will prove to be a big test for David Moyes who has so far had his resolve tested over Wayne Rooney but was able to keep the striker whose contract runs for another two years.
While Januzaj is Belgian he has expressed a hope of representing the country of his ancestry, Albania, though with Fellaini in the United side the midfielder might be on hand to convince his younger counterpart to join his country's football team with Belgium having a much greater chance of featuring in major tournaments.