Manchester United have confirmed the signing of Chilean youngster Angelo Henriquez - and the striker says he plans on staying at the club for many seasons to come.
Manager Sir Alex Ferguson had already revealed that Henriquez would sign for the club before deadline day came and went, and now the Scot says he couldn't be happier to have the 18-year-old on board.
"We scouted him when he was 14 years old and just monitored him," Ferguson told the United website. "When he turned 18, we knew we could take him; it's the first time we can sign them in this country, at 18, and so we were very fortunate the Chile Under-20s were over here.
"They were in tournaments at the Milk Cup [in Northern Ireland] and over in Holland.
"We watched all the games and everyone said: 'You need to bring him in'.
"He's very quick and a good finisher. He's strong, with great shoulders on him for a boy of 18. So hopefully he'll do fine."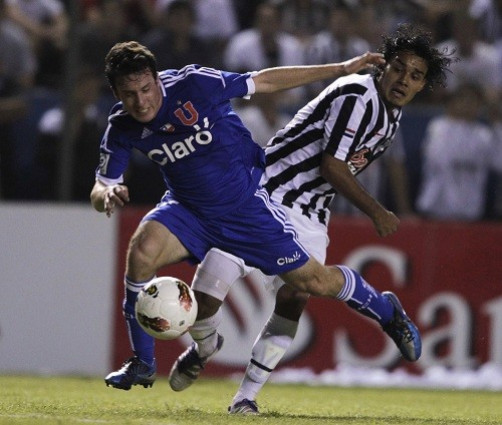 Henriquez is already playing for the Chile under-23 national team, and United are hoping to use their new signing in the senior squad as well as the youth team.
Ferguson said the reputation Henriquez has already earned for both club and country make him a perfect candidate for a move to Old Trafford.
"Angelo has made a tremendous impact on the game in his short career so far," he explained. "His pace is a great asset and he reads the game really well for someone of such a young age.
"We have a proud record of developing young talent and Angelo fits the profile of a United player - skilful, attacking and someone who plays the game with real flair."
Henriquez appears to be as fond of Ferguson as the United manager is of his new signing, with the starlet planning on staying in Manchester for the long haul as he continues to grow and develop.
He said: "I am thrilled to be joining the biggest club in the world. Manchester United is a great team and has a great manager.
"To be able to be part of that is a huge honour and I can't wait to get started. I hope I can be part of many successful years with United."