Lille director Frederic Paquet has called Eden Hazard a 'rare and special' talent, with the Manchester United target still deciding on his future as the season comes to an end.
Hazard is a highly coveted player across Europe, with clubs in Spain and England chasing the playmaker.
Manchester City, Arsenal and Tottenham have all admitted admiration for the 21 year old, while United have also revealed they will be hoping to land the starlet in the lead-up to summer, with a long-term replacement for Paul Scholes needed.
And Paquet believes that whichever club Hazard goes to, he will provide something on the pitch that no other player can.
"A player like Eden is something rare and special," he told RMC Sport. "This is someone truly exceptional.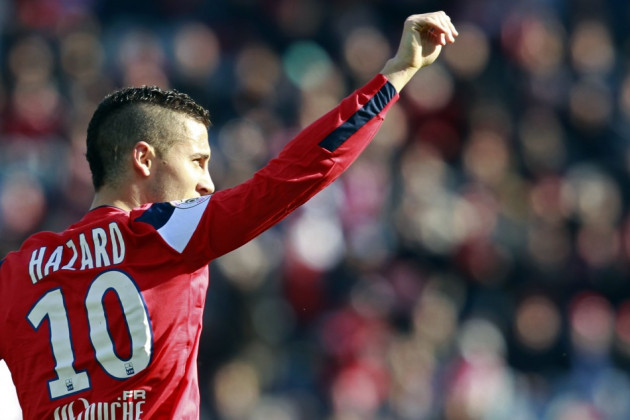 "Whether it's with Hazard or someone else, you can never find a clone of the player who leaves.
"We will do things differently next season, but there is still all of the quality of [coach] Rudi Garcia and we will do everything to build a competitive team with quality players to be in contention for the title again."
After Sir Alex Ferguson admitted his admiration for Hazard, the Belgium international also revealed that he would love to play for United.
"Of course [United interest me], this is a club that excites everyone, but for now my focus is on Lille," he told French media in April.
"But yes, it is a pleasure to be watched by one of the best coaches in the world, if not the best."
Though Hazard had said he would also like to play for Tottenham, Champions League football will likely be a deciding factor for the Lille man, with Spurs currently in fourth place but only by one point with a game to go in the season.
Chelsea's result in the Champions League final could also have an effect on whether the north London club qualify for Europe's premier tournament, and with City able to offer Hazard wages that no other club can compete with, United will have a fight on their hands to snare the star from competing Premier League sides.