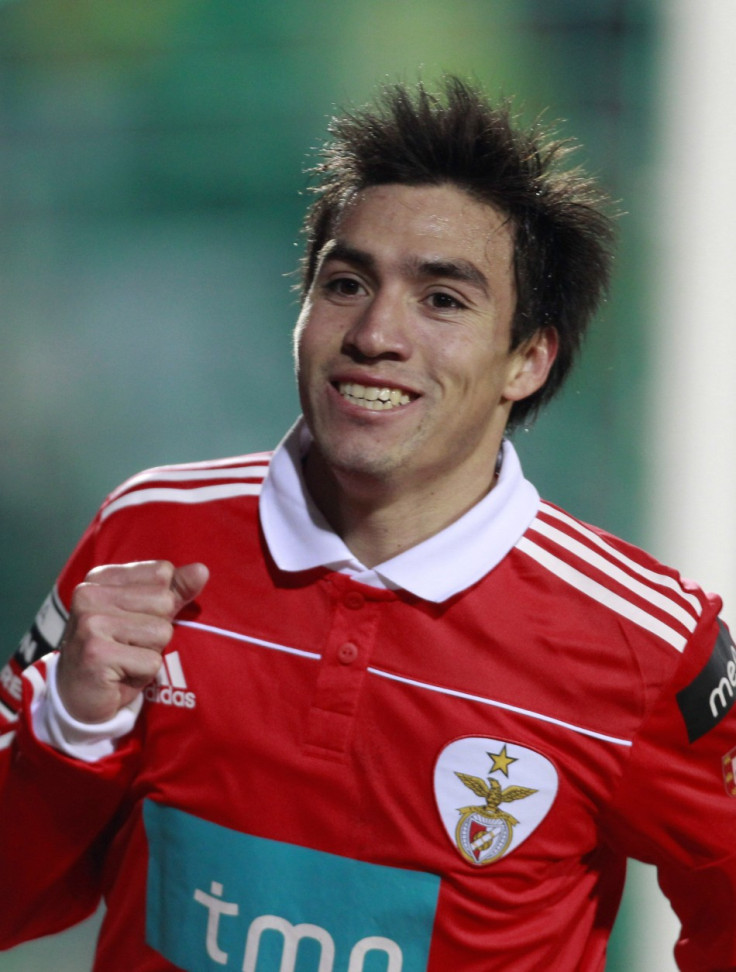 Manchester United have received a boost in their pursuit of Nicolas Gaitan, with Benfica admitting on Friday that they are seriously considering selling the playmaker as part of a bid to profit up to £50 million this summer.
Gaitan has starred for Benfica ever since the 23-year-old made the move from Boca Juniors in 2010.
On many occasions he has been connected with Manchester United, and his agent claimed in December that talks were taking place over a possible deal.
But Sir Alex Ferguson denied that he was officially pursuing Gaitan, and said that any long term targets wouldn't be available to the club for the January transfer window.
But now United will be on alert as Benfica president Filipe Vieira claims that they are planning on selling their top players this summer, in order to at least break even with the bank.
"The sale of players is the priority for Benfica but only if it is helping the club," he said, as reported by Sky Sports.
"Our aim is to break even and make around 50 million euros in the summer through sales."
United were on the lookout for a playmaker after Paul Scholes retired, but after Darren Fletcher became injured, Scholes made a shock return and looks set to stay with the club for the rest of the season at least.
But Ferguson will also be looking to the future, and having created four generations of trophy winners at Old Trafford now, the United manager will eventually need to sign some midfielders to replace 37 year old Scholes, even if he does play on for another season.
And with that in mind, Gaitan looks likely to be a name brought up more in relation to United as the summer draws near.