Manchester United are believed to be chasing Porto star James Rodriguez, according to local media, with the winger an apt replacement for the outgoing Luis Nani in January.
Nani hasn't featured for the Red Devils since the start of November, with a reported row taking place with Sir Alex Ferguson and the Portugal international as he continued to disappoint on the pitch.
A January exit looks likely for the star as he continues to be left of the mix by Ferguson, and with the club facing the prospect of losing a talented winger, the Manchester Evening News is reporting that the Scot is chasing Columbia international Rodriguez for a quick replacement.
Rodriguez has been dubbed by the Portuguese media as the next Cristiano Ronaldo, and though Nani was handed the same tag at one stage, the 21 year old seems to do no wrong for his current club, scoring eight times in 17 appearances so far this season.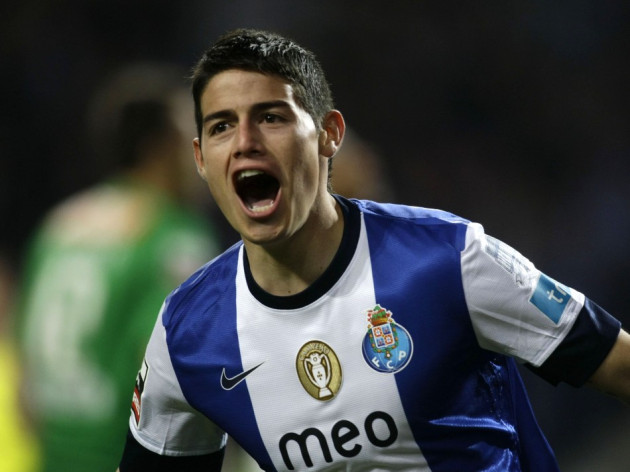 Ferguson surprised fans when he purchased Ashley Young in the 2011 summer transfer window, bringing another winger into the fray when he already had the likes of Antonio Valencia and Nani, but the England international has proven that depth within the club's attacking options can make a huge difference to their push for trophies.
Rodriguez could in fact be the answer to all of Ferguson's prayers, with the youngster's age signifying a lot of potential and the opportunity to be moulded into the United style of play.
And with the club looking likely to make a tidy profit from the sale of Nani, the local paper is reporting that United could have around £20 million in the bank, which would make a great start in affording the £36 million which Rodriguez is believed to be worth.