David De Gea has admitted he hasn't met David Moyes yet, but the young Manchester United goalkeeper made it clear he want to stay at Old Trafford amongst one of the biggest transitions in the history of the club.
De Gea was signed by Sir Alex Ferguson in the summer of 2011 as a replacement for the outgoing Edwin van der Sar. He has since been somewhat inconsistent in his performances, but the manager has shown patience as he continues to develop.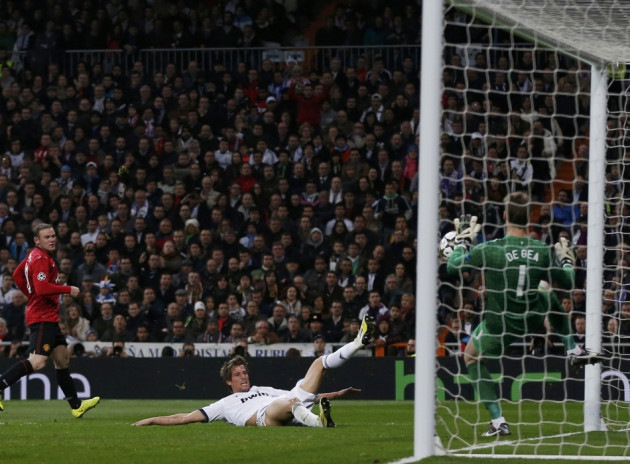 De Gea's last season for United was one of overall success, and despite the change in manager, he isn't concerned over his future with the club.
"I'm happy in Manchester," he said, according to Sky Sports. "It has been a very good season, and the longer it goes, the better I'm there. I have a contract and hope to be at United for many years."
De Gea admitted that the players are anxious to get back from their holidays and meet the new manager, with Moyes setting up a new backroom as well as bringing new ideas and tactics to Old Trafford.
He explained: "We are saddened by the departure of Ferguson, but in comes another great coach with a different style of play, so we will try to follow along the same lines and with the same tone.
"It's a shame that he went, he was great. But, now we have a new coach in David Moyes, who we still don't know. We're all waiting to get back there and see how it is with him."
United will no doubt be moving into new territory next season, without Ferguson in the dugout for the first time in 26 years. The Scot has continually insisted that Moyes is the perfect candidate to continue the traditions and stability of the club, but with his trophyless history, he is a risk nonetheless.
After De Gea's successful performances for United over the 2012/13 season, he will now be looking to build on that and show he has the continuity to hold up the backline for one of the biggest clubs in the world.