Manchester City are planning to snatch Manchester United starlet Adnan Januzaj with the 18-year-old's contract set to expire at the end of the season.
The Sunday People reports that United have become bogged down in a contractual impasse with the Belgian's advisors, which may see the promising young playmaker move to their title rivals at the end of the season.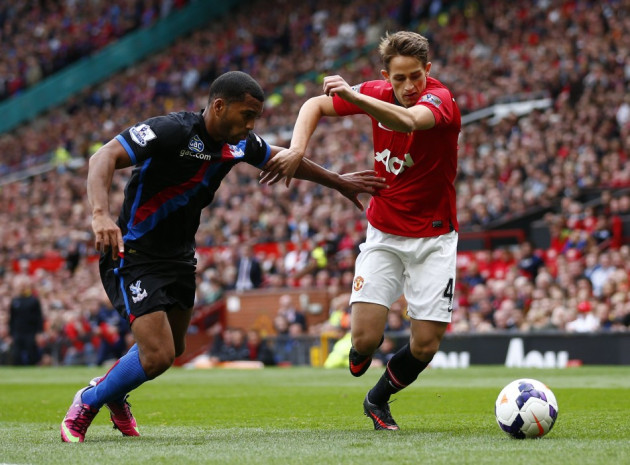 The scenario bears comparison with the situation involving Paul Pogba, who transferred to Juventus on a free transfer after failing to agree terms with United. The midfielder has since won a place in the France national team and been a prolific figure for the Italian Champions since his arrival at the club.
Should a similar fate befall Januzaj, it will be serious blow to United who are banking on the youngster to spearhead their midfield following the retirement of Ryan Giggs.
The Red Devils will be desperate to keep Januzaj out of City's grasp, although a lot of other clubs also pressing for his signature. However, as the season wears on, United are likely to succumb to his demands and hand him a major pay rise in order to keep him at Old Trafford.
The midfielder made his league debut for the Premier League Champions on Saturday from the bench against Crystal Palace at Old Trafford and won the free-kick which saw Wayne Rooney seal a 2-0 victory.
After the match, Januzaj reinstated his desire to give everything for the club after his brief spell in the first team.
"I felt great and shocked because I played for about 25 minutes and that was my first [league] game. I think I did some good things, but it is only my debut so I have to keep doing well on the pitch. I appreciate the very good fans, they gave me a bit of power when I came on the pitch. I am very happy," he told United's official website.
"I hoped to get a goal but I tried to do my best for the team and tried to give goals and score goals. I just tried to do my best. Of course, I want more games to play and I hope I will have another chance to play for the first team. If I have the chance then I will give everything for the club."