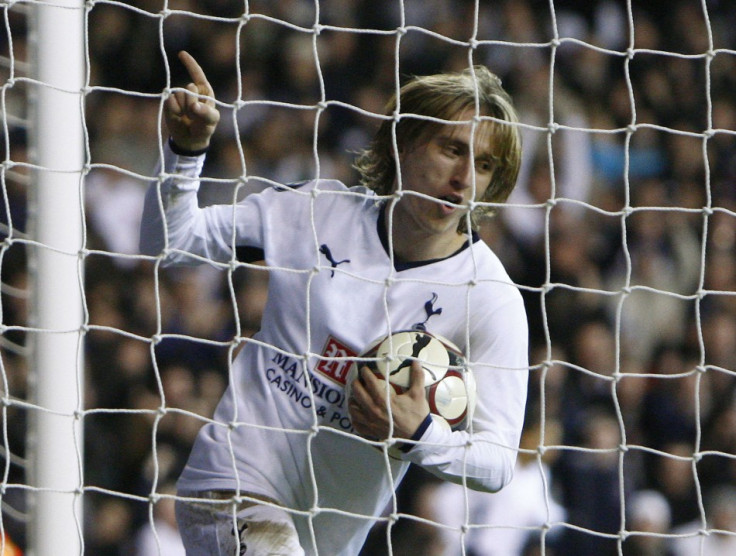 Manchester United are set to offer Tottenham £18m plus Dimitar Berbatov in their quest to land Croatian midfielder Luka Modric. Chelsea had a £20 offer rejected for the player and it appears Sir Alex Ferguson is now ready to show his hand in the transfer deal. The Daily Star reports that Manchester United are set to continue their massive summer spending spree and will 'offer Tottenham Dimitar Berbatov as bait to try and force a deal for the midfielder.'
Berbatov is keen to stay at Old Trafford and fight for his place but has become surplus to requirements and was left heartbroken after being axed from Fergie's Champions League final squad. Manchester United have awarded Michael Owen a new deal which would suggest Berbatov may have become surplus to requirements at Old Trafford. His chances will remain limited next season and a return to his former club, who sold him to United in a record £30.7m deal in 2008, might appeal to him.
Sir Alex Ferguson has long been an admirer of the creative midfielder and with the retirement of Paul Scholes, United are desperate to land a creative talent to lead their charge for domestic and European honours next season.
Manchester United are also rumoured to be close to signing French under-21 star Raphael Varane in a £9.2m deal. The French defender is one of the hottest youngsters in Europe The Mirror claim Manchester United are ready to offer the full amount Lens want for the player to fend of potential interest from Barcelona and Real Madrid. Sir Alex Ferguson is said to be willing to allow Varane to return to Lens next season in a loan deal which might persuade the French club to cash in. Varane has said he would not be prepared to join a club where he was not guarenteed first team football but a loan back agreement might also sway the defenders thinking
In other news The Sun have claimed that Paul Scholes considered playing on with Oldham but after consultation with his family and medical staff at Old Trafford did not believe he was fit enough to carry on playing.