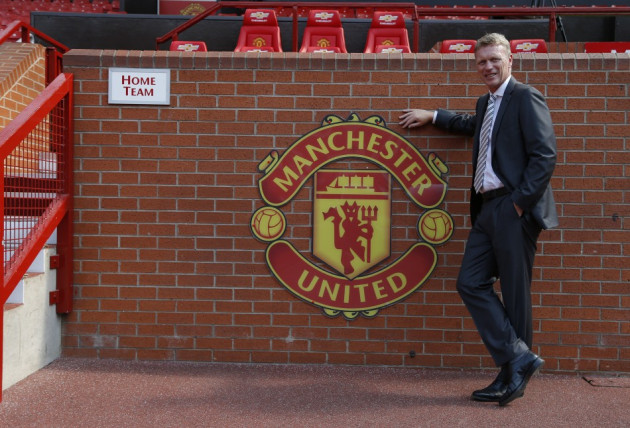 Manchester United manager David Moyes says the club's summer transfer business is a work in progress but promises the departure of Sir Alex Ferguson won't prevent the Premier League champions from pursuing the world's best players.
United are yet to improve their squad since the transfer window opened, only adding Uruguyan Guillermo Varela to the club's academy in the close season.
The likes of Leighton Baines and Thiago Alcantara have been linked with a move to United this summer but with the club's pre-season schedule starting this weekend in Bangkok, they are still to make strides in the window as league rivals Manchester City and Chelsea continue to add.
"The big thing is that Manchester United will always be in for the best players but we're also very interested in developing our own youth players and bringing in potential players for the future so we're working on that just now," Moyes told talkSPORT.
"Don't be kidded by the lack of activity but take it from me that we're working hard behind the scenes to try and improve the squad. I'm really fortunate that Sir Alex has given me the champions of England so my job is to try and keep that going and maintain it and if anything build on it.
"We're out there trying, I won't talk about players at other clubs, I don't think it's right, but I can tell you we're trying to do some business."
Moyes' first task upon taking the Old Trafford hot-seat is to deal with Wayne Rooney's future at the club, and after the Scot reaffirmed the club's desire to keep the England international last week, he believes the forward's impressive form in training suggests he wants to stay.
"The club have already stated that Wayne is not for sale," Moyes repeated. "I've met with Wayne two, three, four times; there's a lot been said about me and Wayne over the years but we have a really good relationship. I got him back to Goodison several times over the last few years as well.
"He's trained great. They [people at the club] are telling he's in the best shape they've seen him in for a long time so from that point of view I'm taking that as a positive. We've already stated he's not for sale and I'm going to try and get the best out of Wayne Rooney that I possibly can."
United start their Premier League defence with what Moyes labelled as one of the toughest starts the club have had in the top division, with the 51 year old facing the daunting prospect of following Ferguson, who built a legacy of success during over an quarter of a century at the helm.
And Moyes is well aware of the task at hand at United.
"Everyone knows it's the biggest club in the land and that was the pull for me when leaving Everton," Moyes added.
"We built up a great squad of players and I had a great time at Everton but when Sir Alex gave me the curly figure when I went round his house and said you're going to be the next manager, I couldn't refuse.
"There wasn't a choice and when you get that from Sir Alex it gives you great confidence and you're also not going to say no to him either."