Rooney Delivers Warning: League Title Will Spark Years of Dominance for United
Wayne Rooney believes that winning the Premier League title this season could act as a catalyst for the current squad to go on and achieve even more success in the next few years.
Manchester United have endured a difficult week in an otherwise superb season after being knocked out of the Champions League by Real Madrid and failing to hold on to a two goal lead against Chelsea at Old Trafford.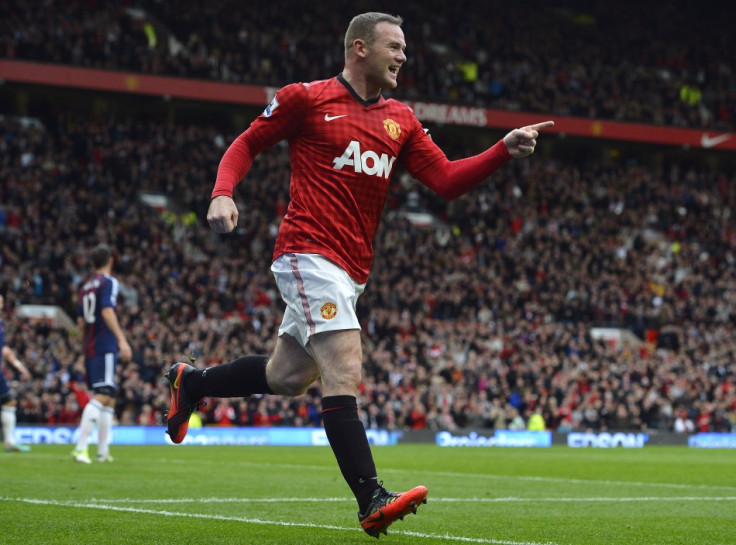 While European success has gone for another season, United will hope they can still get past Chelsea in the FA Cup replay and hang on to their substantial advantage over Manchester City to claim another Premier League trophy.
And Rooney has warned Manchester United's rivals that major silverware this season could lead to yet more success in the future.
"We have a brilliant squad with a great mix of experienced players and young players who all have great ability and a real desire to win," Rooney told the official Manchester United website.
"Being successful this season is really important because it would give us a great platform to kick on in the next few years. Once the young players get their first taste of silverware with the club they'll realise how good it feels and they'll want to keep doing it again and again. Hopefully they'll get to taste it this season."
United are currently 12 points clear at the top of the league but Rooney has insisted that the squad are not taking anything for granted and will simply address each game as it comes.
"You have to just take it game by game and work on specific things for that match and then move on to the next. That's what we've always done. We've never looked too far ahead," added Rooney.
"There are big games coming up but you have to win the games before that to make sure you're still in a good position when the big ones come round.
"[With the 12-point lead] you just want to either maintain it or try and extend it by keeping on winning. You never look at the situation and say 'we're this many points clear so we can afford to lose a game and draw one or two.' It's about winning and making sure you don't drop any points. That's always been the mentality here and our approach is always to win."
© Copyright IBTimes 2023. All rights reserved.